Restaurant Application
Development
Serving the restaurant business, a mix of proficient menu ordering, on-time delivery, and digital payments.
We build the platforms that
serve your guest users
Our carefully devised solutions make in-house dining or food delivering easy. Regardless of how you are seeming to develop the food and restaurant industry, we plate up an assortment of restaurant solutions for assist you with serving your guests better
On-premises Food Ordering and POS
Advanced Inventory Management
Restaurant Staff and Shift Management
Development with Innovation
Digitalizing food ordering and delivery industry by bringing restaurants and food enthusiasts on one unified platform. We reclassify the dining experience of millions across the globe by bringing the ease of food ordering on the application and efficient delivery at the customer's doorsteps. We are account all your stakeholders and their interests. Our applications are conceived to work and simplify the complex and tedious operations while making food ordering and delivery at a restaurant and at home effective. We are ready to be a part and parcel of your rollercoaster journey in food industry.
Let's Make Your Application an AOTD, Every Day.
We power-pack your application with features and modules that are intended to make your restaurant operations effective.
Location based targeting
We utilize the power of geolocation technology so as for you to offer your users personalized and required offers with high conversion rate. Apart from offer, you can also use the data to analyze and understand the user preferences.
Reviews
Reviews are the best way you can understand your immediate customers and improve on the service rendered. We enable your clients to leave a review on your restaurant's service and food. This is intended to be a great marketing tactic, helps to improve your services cosmically.
Reservations
Connecting your restaurant to Central Distribution Network helps you and your customers be aware of real time availability at any given point. This feature helps you to efficiently manage assets and maximize ROI.
Payment Integration
Payment integration to enable users with multiple payment options such as online payment, wallet payment, coupon, cash, cashless dining, etc. and not confide with limited options is mandatory to increase user retention.
Cross-platform compatibility
We follow responsive and cross-platform compatibility to ensure the application delivers smooth and seamless experience to users across all devices.
Push Notification
We incorporate planned notification like personalized marketing ads, curated offers, etc. in your applications to ensure the users are not bombarded with irrelevant notification at unusual time.
Referrals
A good referral practice will exponentially grow your customer base along with building a strong brand identity among the industry peers. We empower you to leverage on advanced technology to focus on cutting down customer acquisition costs.
Testimonial
What customers say about us
Every business needs appreciation and we're lucky to be blessed with a team that carries the same spirit as the Top management. Here are a few of the testimonials we received from our diverse clientele. We view them as energy boosters and drive us to outperform.
Syoft has made the seamless transition possible

Nowadays, an organization must be ready to work from anywhere, securely and without limitation. Syoft has made this possible for our organization and employees. We had a seamless transistion all along. Thank you Team Syoft.
Team is a Pro at Design and Development aspects!

Team Syoft has provided excellent support since our website creation and continued to assist with the design and development of our website as its functionality grew. We are confident that the appearance and user-friendliness of our company's website have helped us establish credibility among our clients and customers as well as expand our reach.
Service delivery is top-notch!

Syoft has excellent technology professionals who take time to understand your precise business needs, and offer quality advice along and also deliver top notch Apps that can compete with any other global app. On a scale of 10, I give Syoft, a 10.
Best place for SAAS Company!

Syoft team completes the journey of taking an idea from concept to development. They were always ready to help us with new methods and were willing to try novel approaches, workshops and exercises. We were definitely impressed by the intellectual rigor that goes behind their mind set and organizational workflow.
Delightful experience with best tech team

Well, working with Syoft on our app was delightful. From the first meeting to the launch of the app, the development team was very forthcoming and active. Team Syoft knows its craft and are experts at iPhone and Android app development. We started with an iPhone app, and now we have built apps on Android, iPad, Tablet, Kindle and the Web with Syoft.
Estimations & planning for business decisions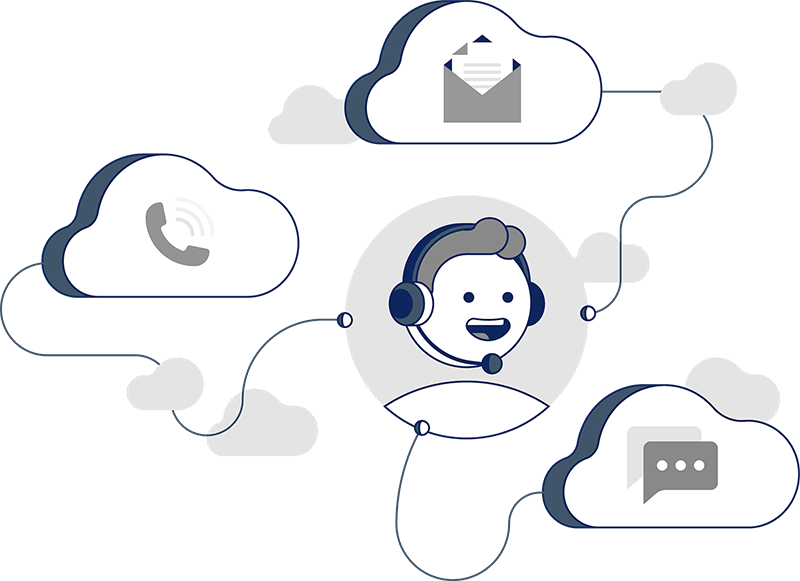 Frequently asked questions
You shouldn't see the investment into restaurant app development services as an either this or growth option. Both are interdependent. A mobile app can be the best way not just bring all your partnered restaurants in one place but also take the platform to an avenue full of diners.
Yes. At Syoft, we transfer the entire code to our clients once the app is developed and deployed.
Yes. Mobile app publishing is a part of our restaurant mobile app development service. We will hand-hold you through the process of launching an app on both App Store and Play Store.
Some of the must-have restaurant mobile app features can be a search option, GPS ability, in-app payment, etc. While these are the most common ones, there are a number of other feature-sets that can be added to make your restaurant app useful. Get in touch with our restaurant app builders to know what those are.
There are a number of benefits of mobile apps for restaurants. Ones that range from a real-time access to the users to the possibility of streamlining the processes between all the siloed stakeholders. But one of the very concrete benefits of mobile apps for restaurant is high revenue.