AI & ML Software Development
Automate and Advance Your Business with Innovation-driven Artificial Intelligence & Machine Learning Solutions
AI / ML Technologies
We have all seen the growth of technology around us as we progressed in age. It has reached such a step where a few algorithms can handle larger chunks of code by itself. Say hello to the era of Artificial Intelligence and Machine learning where we can define a set of rules and the bot program can handle the tasks autonomously.
Optical Character Recognition (OCR)
Convert text from pictures, image PDF files, scanned documents and handwritten text into digital, machine-readable text with the help of OCR software. The OCR algorithm compares, matches and converts a group of pixels from image to text format with the help of an extensive font library stored locally or on a cloud server sitting elsewhere.
Robotic Process Automation (RPA)
May it be rule-based automation like organizing unstructured data or capturing form data and sending it to another independent system, any automation can be made possible with the use of RPA technologies. Not only limited to that, we can build bots that can learn and predict sales patterns to take your stress off revenue generation efforts.
Conversational Chatbots
Conversational AI technologies like Alexa and Ok Google have become a part of our daily lives now. Imagine you building a personalized conversational chatbot to talk to your customers and give special attention to only those who need it the most. We can leverage the many enterprise-level open source platforms like IBM Watson and Kore.ai to build industry-ready bots to serve our varying needs of day-to-day business.
Machine Learning
Algorithms have been developed with the capability of improving autonomously over time with usage and accumulation of user data and behavior. Right from sample data input to the slow evolution of self filtering and reporting, ML can do wonders over time.
Deep Learning
Deep learning or deep structured learning is an advancement of Machine learning algorithms built on artificial neural networks. It can be as complex as the output taking a few days to generate based on the size of the input dataset. The beauty of such deep networks is that they can be built once and it will run unattended for years to come with almost zero supervision.
Helping Organizations Unlock
Opportunities with Intelligent AI-driven Solutions
The use of AI and machine learning software on micro and macro levels is expanding rapidly. Companies and governments are beginning to harness the value of their data for optimizing processes, bettering customer satisfaction, and reducing costs.
We are a leading artificial intelligence development company that helps transform a diverse range of industries including healthcare, fintech, eCommerce, education, social services, and more. Our ingrained expertise in machine learning and artificial intelligence software development has helped us build innovative AI solutions that make your business work smarter.
We at Syoft offer AI and ML software development services across the globe, including the US, Europe, and Asia, to help our clients get the top-notch products that will perfectly integrate with their business goals.
Your Disruptive Idea
Needs an Unorthodox Workflow
There is a stark difference between traditional project management and AI project management. As a leading artificial intelligence and machine learning development company, we inculcate steps that make your software delivery process intelligent.
Product discovery workshop
Production of AI solution
System deployment in business models
Testimonial
What customers say about us
Every business needs appreciation and we're lucky to be blessed with a team that carries the same spirit as the Top management. Here are a few of the testimonials we received from our diverse clientele. We view them as energy boosters and drive us to outperform.
Syoft has made the seamless transition possible

Nowadays, an organization must be ready to work from anywhere, securely and without limitation. Syoft has made this possible for our organization and employees. We had a seamless transistion all along. Thank you Team Syoft.
Team is a Pro at Design and Development aspects!

Team Syoft has provided excellent support since our website creation and continued to assist with the design and development of our website as its functionality grew. We are confident that the appearance and user-friendliness of our company's website have helped us establish credibility among our clients and customers as well as expand our reach.
Service delivery is top-notch!

Syoft has excellent technology professionals who take time to understand your precise business needs, and offer quality advice along and also deliver top notch Apps that can compete with any other global app. On a scale of 10, I give Syoft, a 10.
Best place for SAAS Company!

Syoft team completes the journey of taking an idea from concept to development. They were always ready to help us with new methods and were willing to try novel approaches, workshops and exercises. We were definitely impressed by the intellectual rigor that goes behind their mind set and organizational workflow.
Delightful experience with best tech team

Well, working with Syoft on our app was delightful. From the first meeting to the launch of the app, the development team was very forthcoming and active. Team Syoft knows its craft and are experts at iPhone and Android app development. We started with an iPhone app, and now we have built apps on Android, iPad, Tablet, Kindle and the Web with Syoft.
Estimations & planning for business decisions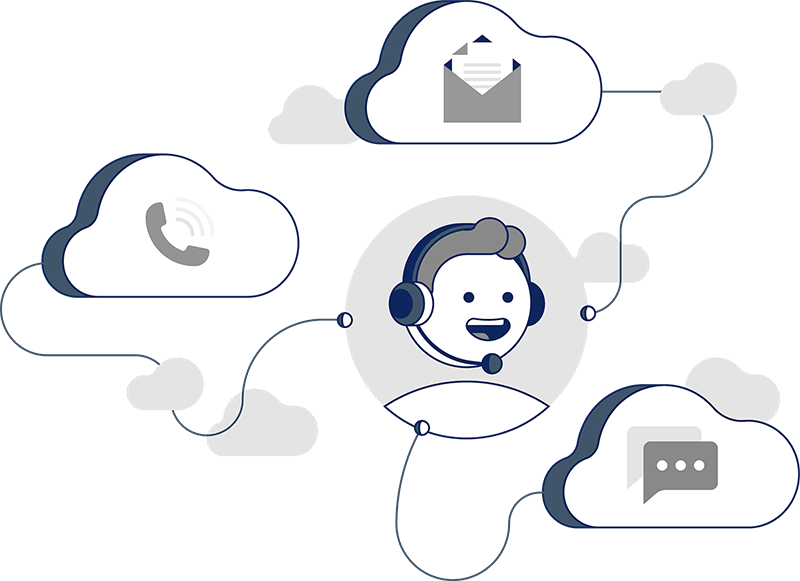 FAQs Related to
AI/ML Software Development
When you partner with a skilled AI development company, the process of devising an AI solution is not difficult. They not just help you validate your idea but also help with all the homework needed to set the solution off the ground while assisting you in its deploymen
The average cost to develop an Artificial Intelligence app would range somewhere between $100,000 to $150,000. However, this is a very rough estimate. There are a number of factors, such as the features and complexity of your app that can increase or lower the final price. If you want to know the rough estimate of developing an AI app or software for your business, contact us.
Integrating ML into your business comes with several benefits such as accurate sales forecast, simplified product marketing, real-time decision making, and identification of risks. You can consult a machine learning application development company like Syoft to learn more about the benefits of ML and how it can transform your business.
AI brings precision, speed, and efficiency to the entire software development lifecycle. AI-powered tools help find errors and fix bugs in the code. This, in turn, ensures smooth functioning in all the running environments.
Here are the top use cases of machine learning in businesses:
Fraud detection
Self-driving cars
Process automation
Healthcare
Chatbots