Social Media
App Development
We foster intuitive social media applications that help your business with woo'ing your target audience and interact with them to initiate.
Social media
Application Development
From custom social network website design to extensive development process, our developers are skilled in connecting the world.
Custom Social Application
Our team expert developers are talented in the development of custom social applications, which makes it suited for users to connect online and be aware of current happenings around them.
Analytics & Insights
We integrate analytic tools to get useful insights on how users are interacting with their application, the experience they are enjoying and instances where they are leaving the application.
Messaging
We understand that the future of social media lies in instant communication and real-time chats. With this understanding, we develop platforms that enable instant connection in a secure digital environment.
In-app game development
We get innovation, fervor, and exhilaration along with our in-app gaming applications, which gives the users an elating experience to associate and appreciate.
Push Notifications
For social media networking application we build, we create a push notification feature which enables you to instantly communicate and target your users to increase usage hours and other performance metrics.
Enterprise
Social media networking
Fitting social elements into traditional businesses with enterprise social media networking app development solutions.Syoft powers enterprise-grade mobile applications with the social capabilities that make organizations collaboration a lot more effective. We blend our portal development skills with our concentrated focus on next-level social collaboration tools and technologies to empower social enterprises from all fronts:
We empower your application
With extraordinary features that make them viral
We work with features that add the element of connectivity and interaction within the application.
Media uploading and sharing
Social media API integration
Using latest technology stack
Our technical expertise is what makes your social media application faster, efficient and innovating among yoru competitors.
Chatbots
We are strategically using AI to build a highly personalized and intuitive user experience through tools such as chatbots and virtual assistants, making interactions between users and brands seamless.
IoT
Our team of Social Media App Developers offers IoT enabled social media tracking applications. We develop smart objects that are optimized for social media, enabling automated posts and shares for being generated by the mesh of connected devices.
Blockchain
Transpareny is the key and using blockchain, we not just decentralize and make the Social Media Industry more transparent but also to create a fair usage system for the users to be more confident on using the application.
Artificial intelligence
Harnessing the power of Artificial Intelligence, we ensure the suggestions by the application are appropriate and well needed for the end user.
Testimonial
What customers say about us
Every business needs appreciation and we're lucky to be blessed with a team that carries the same spirit as the Top management. Here are a few of the testimonials we received from our diverse clientele. We view them as energy boosters and drive us to outperform.
Syoft has made the seamless transition possible

Nowadays, an organization must be ready to work from anywhere, securely and without limitation. Syoft has made this possible for our organization and employees. We had a seamless transistion all along. Thank you Team Syoft.
Team is a Pro at Design and Development aspects!

Team Syoft has provided excellent support since our website creation and continued to assist with the design and development of our website as its functionality grew. We are confident that the appearance and user-friendliness of our company's website have helped us establish credibility among our clients and customers as well as expand our reach.
Service delivery is top-notch!

Syoft has excellent technology professionals who take time to understand your precise business needs, and offer quality advice along and also deliver top notch Apps that can compete with any other global app. On a scale of 10, I give Syoft, a 10.
Best place for SAAS Company!

Syoft team completes the journey of taking an idea from concept to development. They were always ready to help us with new methods and were willing to try novel approaches, workshops and exercises. We were definitely impressed by the intellectual rigor that goes behind their mind set and organizational workflow.
Delightful experience with best tech team

Well, working with Syoft on our app was delightful. From the first meeting to the launch of the app, the development team was very forthcoming and active. Team Syoft knows its craft and are experts at iPhone and Android app development. We started with an iPhone app, and now we have built apps on Android, iPad, Tablet, Kindle and the Web with Syoft.
Estimations & planning for business decisions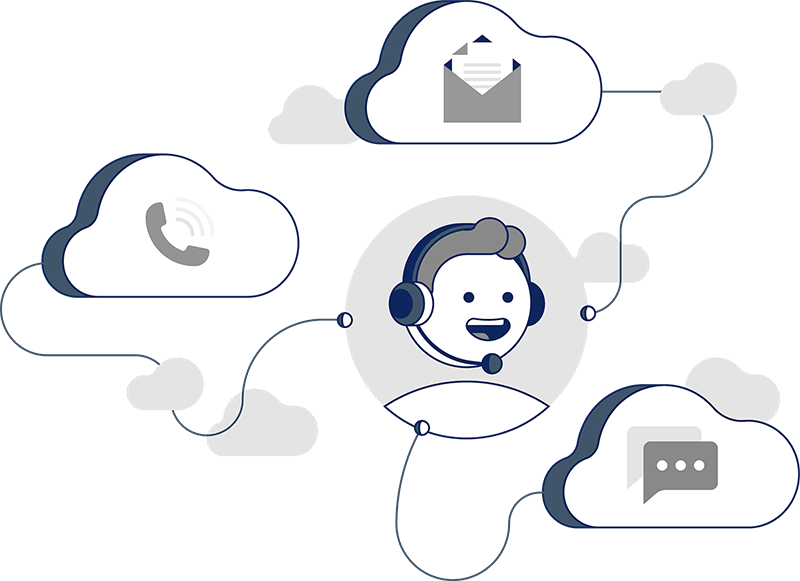 Frequently asked questions
Today Smartphones hold an incredible image in an individual's world. Thousands of mobile apps are available for download that certainly enhance the overall user experience with these devices critically. Besides the other popular categories, Social media apps are also gaining popularity. Nowadays almost everyone is fond of social networking website/app because it is one of the amazing platforms for advertising your product to the masses. But a social media app can only be successful if we hire the right social network app development company.
The reason behind the popularity of social networking apps is the ease of accessibility and higher reach. As they provide an amazing channel to stay connected with friends or getting updated about the new products.
Syoft is one of the top social application development agencies. We are adept in providing reliable, scalable and cost-effective application development services by our trained professionals. In short span of time, we have received a nice recognition and reputation globally - all at the back of the features that make social media app popular.
We have a number of our mobile apps running successfully at various social network websites. While working on a project, we ensure that we meet our client's business objectives. Before starting a project, we ensure that we meet client's business expectations and needs so that the designed app goes well with the target audiences. The product that we have developed gains traction and gets the proper attention.
You can hire our top-notch Social Networking Developers for all your Social Networking Site and Social Networking App Development needs. Our experts are highly proficient and have vast experience in developing custom Social Network Apps and Mobile Dating Apps.
Being a leading social networking app development company, Syoft brings to you top talents who have the right experience and expertise in the development of social networking apps. We provide you with developers who are proficient and expert in their field. We provide an excellent and cost-effective application development services to meet our client's business needs that too in short time limits.We know that if a mobile app specifically designed for a website does not cater to the needs of the users, then there will be no takers for an app and it will not help to sell a product even.
We at Syoft ensure that the apps we design for social networking website work well with our target audience. Our apps are filled with all the critical elements, are flexible and bespoke when it comes to trend adoption, changes and upgradations. Social network application development requires change depending on the need of the users and our developers are ever ready to do get that implemented.
Our developed social networking apps are tailored with robust social networking app technology stack to enhance client's business value and revenue, both
We build custom social networking apps with high-end and advanced functionality with lots of information sharing features
We offer cost-effective prices because we leverage open source networking platforms customization
Our developed social network solutions and social websites gets featured and ranked among the top-charts
The social network app development cost is dependent on a number of factors. The primary ones of these features are:
App Category
App Features
App Tech Stack
Location of your partnered social media app development company.