Software-as-a-service
Development
We provide the best SaaS solutions across the globe to businesses transforming from tradition business model to SaaS business model.
Changing the SaaS
Business with our expertise
With 23+ enterprise level SaaS applications developed, our team of developers, analysts, designers, and testers are well equipped with immense knowledge and experience in the domain of SaaS development, we ensure you get the most efficient and infinitely scalable SaaS application for your business.
With our SaaS application development service, you can transform your traditional and stagnant business into cloud business with exponential growth.
$12M+
Faster turnaround time
Our SaaS Application Development Service
Our Rapid Application Development framework enables us to build a SaaS application in the shortest time frame at lower costs within the stipulated timeframe.
SaaS Consulting
Our business consultants will understand your requirements and deliver a viable and cost- effective solutions specially curated to your business needs.
SaaS Development
Our developers are well experienced with demonstrated history of delivering 23+ Enterprise level SaaS applications and they would be the best choice for you to transform your business and take it to the next level.
Our SaaS Application
Development process
Requirement Analysis
After contract signing, our analyst team will deep dive in the requirements, follow an extensive research to pen down the scope of work.
Design
Our design team will process the requirements and research reports to design the application interface, user persona, user workflow and deliver a mockup of the application.
Production
Our developers will analyze the designs and develop while maintaining high coding standards and optimization.
Testing
Our testing team will proceed with rigorous testing of the application with all the use cases to ensure the application is bug/error free.
Migration
After final testing, our deployment team will start with migration of the application to preferred cloud of the client.
Maintenance
As every application requires maintenance, out DevOps team will monitor the performance of the cloud and maintain it to ensure the deliverability is high.
Our expertise is
Not industry bound
We have become the top SaaS application development company through our use-cases that result from our multi-Industry capabilities.
Social media

M-commerce

Enterprise

Education

Food tech

Healthcare

Outdoor activities

Banking

On-demand solution

IoT management
Why us
Syoft partnership Gets You:
Chance to leverage proven SaaS architecture design pattern.
Access to latest cloud PaaS development technology skills.
Delivery of an immersive and contemporary software solution.
Savings through a cost-effective global delivery model.
We offer a whole suite of
Post-delivery services free of cost for 30 days
We don't leave our clients side at launch. We stick around till much after your SaaS application has hit the stores.
Design update
Our clients get a free design update to make their app more in sync with the users' demands.
OS upgrade
We offer free scalability to our clients by developing their app according to the next in line OS update.
New device compatibility
In the third part of the process, our SaaS application developers code your design into HTML and develop the functions in JavaScript.
Consultation
Our clients get free consultation revolving around app marketing, post-development challenges, testing issues etc.
Testimonial
What customers say about us
Every business needs appreciation and we're lucky to be blessed with a team that carries the same spirit as the Top management. Here are a few of the testimonials we received from our diverse clientele. We view them as energy boosters and drive us to outperform.
Syoft has made the seamless transition possible

Nowadays, an organization must be ready to work from anywhere, securely and without limitation. Syoft has made this possible for our organization and employees. We had a seamless transistion all along. Thank you Team Syoft.
Team is a Pro at Design and Development aspects!

Team Syoft has provided excellent support since our website creation and continued to assist with the design and development of our website as its functionality grew. We are confident that the appearance and user-friendliness of our company's website have helped us establish credibility among our clients and customers as well as expand our reach.
Service delivery is top-notch!

Syoft has excellent technology professionals who take time to understand your precise business needs, and offer quality advice along and also deliver top notch Apps that can compete with any other global app. On a scale of 10, I give Syoft, a 10.
Best place for SAAS Company!

Syoft team completes the journey of taking an idea from concept to development. They were always ready to help us with new methods and were willing to try novel approaches, workshops and exercises. We were definitely impressed by the intellectual rigor that goes behind their mind set and organizational workflow.
Delightful experience with best tech team

Well, working with Syoft on our app was delightful. From the first meeting to the launch of the app, the development team was very forthcoming and active. Team Syoft knows its craft and are experts at iPhone and Android app development. We started with an iPhone app, and now we have built apps on Android, iPad, Tablet, Kindle and the Web with Syoft.
Estimations & planning for business decisions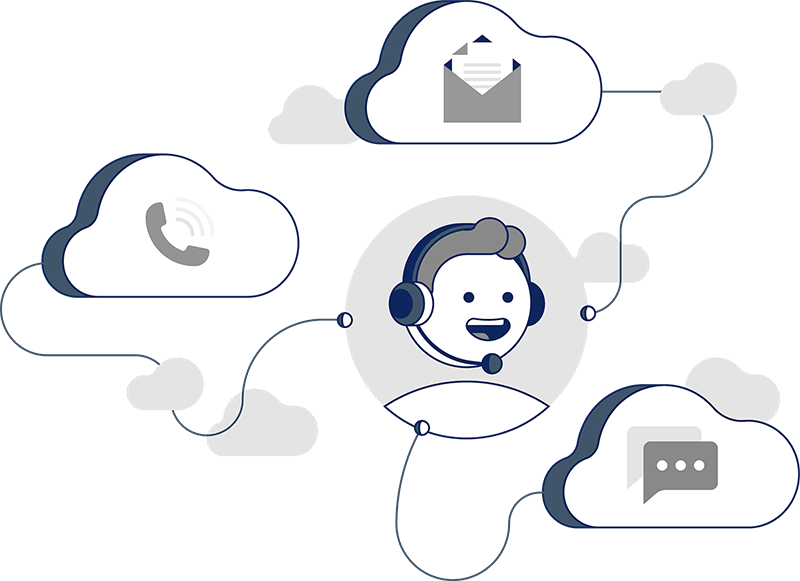 Frequently Asked Questions
Yes. There are a number of SaaS companies that have launched their mobile apps in the stores, like - Dropbox and Concur. And they are witnessing a rise in user base and revenue because of the mobility move. The growth trip that the mobile SaaS industry is on is a sign why it's important to get your SaaS business on mobile.
The primary answer to this that the Top SaaS development companies would tell you is web. The secondary answer, of the mobile platform is dependent entirely on your aim. If your aim is high revenue, go with Apple, if mass reach is what you are aiming for, go with Android.
In order to develop a SaaS-based application, one needs to have a thorough knowledge of programming languages like Python, Java, PHP, .net/C#. Also, you will be required to know SQL for database querying whereas, on the client-side, it is mandatory to have a sound knowledge of HTML, CSS, and Javascript.
In order to develop a SaaS-based application, one needs to have a thorough knowledge of programming languages like Python, Java, PHP, .net/C#. Also, you will be required to know SQL for database querying whereas, on the client-side, it is mandatory to have a sound knowledge of HTML, CSS, and Javascript.
For server-side development, the tools available are-
Node.js
Python
PHP
Ruby on Rails
Moving on to the client-side, the available tools are-
For Database management, the required tools are-