Entertainment
Our developers hold great expertise in building entertainment and media applications from scratch using the latest technologies to change the way people are consuming media content.
We entertainingly develop entertaining
application to entertain your users
Syoft, with great expertise and experience offers custom media and entertainment application development solution which are both user intuitive and engaging resulting in an increase of average active users.
Our focus is not just to build another media application but to build a meaningful relation with the user.
Features
Our media and entertainment application development standout as the best in the market equipped with latest features.
Your business idea powered with our technical expertise can​ Revolutionize the Media and Entertainment Industry
Video Streaming apps
We build online video streaming applications which are user friendly and deliver content seamlessly to the user with optimal data consumption.
Music Streaming apps
With the best build quality, your application can multiple active users with ease.
Image Editing & Sharing apps
We create and build an application like Instagram with advanced features such as Artificial intelligence.
Gaming apps
We have the skillset to transform your game idea into reality and scalable business with concurrent users.
Content Marketplace app
We build applications that be the go-to application for entertainment content or informational content.
Process
Using our structured solution, we streamline the process for publishing and consuming content.
Testimonial
What customers say about us
Every business needs appreciation and we're lucky to be blessed with a team that carries the same spirit as the Top management. Here are a few of the testimonials we received from our diverse clientele. We view them as energy boosters and drive us to outperform.
Syoft has made the seamless transition possible

Nowadays, an organization must be ready to work from anywhere, securely and without limitation. Syoft has made this possible for our organization and employees. We had a seamless transistion all along. Thank you Team Syoft.
Team is a Pro at Design and Development aspects!

Team Syoft has provided excellent support since our website creation and continued to assist with the design and development of our website as its functionality grew. We are confident that the appearance and user-friendliness of our company's website have helped us establish credibility among our clients and customers as well as expand our reach.
Service delivery is top-notch!

Syoft has excellent technology professionals who take time to understand your precise business needs, and offer quality advice along and also deliver top notch Apps that can compete with any other global app. On a scale of 10, I give Syoft, a 10.
Best place for SAAS Company!

Syoft team completes the journey of taking an idea from concept to development. They were always ready to help us with new methods and were willing to try novel approaches, workshops and exercises. We were definitely impressed by the intellectual rigor that goes behind their mind set and organizational workflow.
Delightful experience with best tech team

Well, working with Syoft on our app was delightful. From the first meeting to the launch of the app, the development team was very forthcoming and active. Team Syoft knows its craft and are experts at iPhone and Android app development. We started with an iPhone app, and now we have built apps on Android, iPad, Tablet, Kindle and the Web with Syoft.
Estimations & planning for business decisions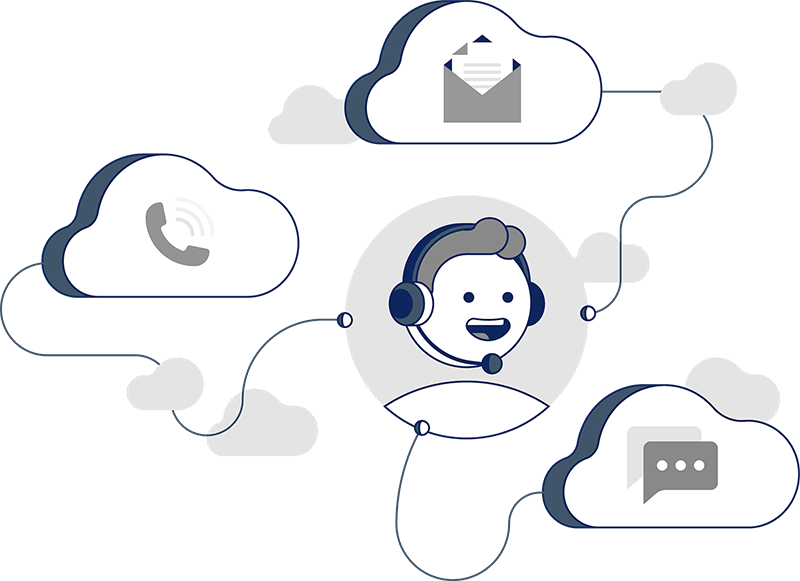 Frequently asked questions
Media & Entertainment is one of the key industry verticals that has been taken by the storm called Internet, technology and recently, the mobile revolution. Since the launch of smartphones and Tablets, the market is flooded with various mobility solutions that have entirely revolutionized the media industry through various entertaining ways.
Being a disruptive technology, Mobility is changing the way information, news and entertainment is reaching to its people and the way it is sought by the target audiences. Since its inception, Media & Entertainment Industry App Development is the key of this revolution. And, here at Syoft, we have been in the thick of things with respect to this entirely new revolution, which has helped us develop a wide range of Mobility Solutions for the industry. Straight from media & entertainment mobile app design to other gamuts of Media & Entertainment Industry App Development, we have your business needs covered.
Smartphones and Tablets have changed the way people see the media and entertainment. With ever reducing customer engagement, attention spans among the younger generation especially, who prefer watching a video over reading the lengthy texts, even if both are conveying the similar message.
This revolutionary shift of customer preference has, undoubtedly, catalyzed video app development. Youtube is an amazing example of such a video mobile app and we can see the impact it has had over the users around the world.
Such types of video apps are also changing the way content monetization is happening. Being a leading Entertainment Mobility Solutions provider, we are helping our new and esteemed clients to leverage the power of video and songs apps in order to connect with their customers faster. Syoft has become a brand name in the field of video app development by continuously delivering exceptional services to clients across the globe. We develop amazingly innovative and engaging apps using which one can easily entice the users and gain higher traction in one's respective market.
Today Music industry is a key part of the entertainment industry. And, it has evolved as a newer mobile apps revolution, especially for young people, who want to listen to music while on the go. Today entertainment is one of the buzzwords and catering to the user's demand, we at Syoft have created numerous video, music and audio apps.
Smartphones and Tablets have made photographing and photo-editing easy. And, with these enticing features, photography apps are not far behind in serving the specific group. Photo editing apps have empowered its users to transform the photography world. Here at Syoft, we rode this latest trend wave by developing mobile solutions for photo-editing and photography that cater to such user's needs.
\Today, mobile apps for movies have become the second irresistible thing on the Earth, after food. While ticket booking apps for managing and planning events are streamlining processes at management end, live movie streaming apps are redefining the user's experience. These varied forms of apps are changing the landscape of the Entertainment world, and we at Syoft are happy to have had the great opportunity to develop such movie apps for clients.