Delivering world-class
Healthcare software development services to Improve medical care
We are the healthcare app development company that provides award- winning mobile healthcare solutions to the world's leading health brands
Enabling Fast-Paced Healthcare
Ecosystem with Advanced Digital Solutions
From clinic management and lowered operational cost to a more efficient patient treatment and diagnosis, we are a healthcare app development company that uses technology powered solutions for boosting every single element of healthcare. Since 2015, we have worked on more than 20 digitalization projects that solve three of the biggest challenges in the road of complete healthcare digitalization : governance, organizational structure, and mindset. We are fully equipped to take care of your healthcare project.
150+
Completed Projects
Healthcare Projects Delivered
1.5k
Happy Client
Energistically impact synergistic convergence for leadership..
90%
24/7 Support
Synergistically revolutionize leadership whereas platform.
Our Digital Healthcare Products
We help health organizations implement innovative digital health strategies. Irrespective of where their focus lies - Cloud migration, EHRs, Incorporation of technologies like AI and Blockchain, through our digital services we lead organizations to fundamentally change how they deliver healthcare solutions and shape digital healthcare consumerism.
Process
We Follow Our Work Process
Conveniently mesh cooperative services via magnetic outsourcing whereas accurate e-commerce scalable outsourcing quality vectors.
Research
Uniquely pursue compelling initiatives expanded.
Designing
Uniquely pursue compelling initiatives expanded.
Building
Uniquely pursue compelling initiatives expanded.
Deliver
Uniquely pursue compelling initiatives expanded.
Healthcare Application Development
Industry Has a Lot to Offer
Our services make your product an integral element of the complete Homecare and Healthcare ecosystem. What makes this possible is our extensive exposure to working with doctors, patients, pharmacies, delivery systems, prescription systems, and EHR mechanisms.
4Cs that make us
The soul of medical app development industry
We are the healthcare software developers who integrate a robust mobile infrastructure to meet the needs of a dynamic environment made of clinicians, healthcare providers, and patients. We achieve this through our 4C model of a digital healthcare backbone.
Compliant
mHealth applications should abide by the many international and local regulations and rules surrounding digital healthcare compliances.
Confidential
Patients' information should be treated as a privilege that has to be treated as such. The data should be maintained confidentially.
Connected
A mHealth app solution that allows seamless, secure connection of patients with doctors and other healthcare providers is what the industry needs. This need is what our team of mHealth app developers answers to.
Comprehensive
We have, in our role as the most trusted political app development company, worked with several constituents in the voting age group. We understand the reasons behind the lack of activity and engagement and know the ways to solve the issue.
Digitalize with Innovative
Healthcare Software Development Services
From optimizing the present administrative process to improving the efficiency and lowering cost of healthcare, our healthcare app development services introduce innovation and new methods of disruptions for preventive, predictive, and protective healthcare. We make your application, the source of healthcare evolution.
Electronic health record
We develop HIPAA-compliant electronic health record system that focuses on usability and easy integration with the hospital/clinic's present system.
mPrescription
In our role as a trusted healthcare app development company, we create mobile prescribing apps to store a patient's allergies, biometrics, and prescription data. Our apps help simplify prescription management while lowering medication errors.
Medical insurance claim
We have extensive experience in creating apps that bring users and their insurance providers in close connection to help fetch details of the insurance plan, the exact benefit they can avail, etc. on time.
Electronic health information exchange
We develop HIPAA - compliant Top Medical and Healthcare Mobility Solutions that allow all medical parties - doctors, pharmacists, and patients to view and share patient's medical information safely.
Patient gateway
Using APIs like Google Health Cloud API and Apple Healthkit, we give the control back to the patients with our apps that focus on giving patients full access to their health and bills related information.
Software integration
We create mobile prescribing apps to store a patient's allergies, biometrics, and prescription data. Our apps help simplify prescription management while lowering medication errors.
Bringing a Digital Revolution in
Healthcare Ecosystem
Every step that we take to bring about a digital revolution in the Health and Care ecosystem is a product of our innovation and expertise. The two elements that we have gathered over the years, being a trusted healthcare app development company in the USA and India.
Testimonial
What customers say about us
Every business needs appreciation and we're lucky to be blessed with a team that carries the same spirit as the Top management. Here are a few of the testimonials we received from our diverse clientele. We view them as energy boosters and drive us to outperform.
Syoft has made the seamless transition possible

Nowadays, an organization must be ready to work from anywhere, securely and without limitation. Syoft has made this possible for our organization and employees. We had a seamless transistion all along. Thank you Team Syoft.
Team is a Pro at Design and Development aspects!

Team Syoft has provided excellent support since our website creation and continued to assist with the design and development of our website as its functionality grew. We are confident that the appearance and user-friendliness of our company's website have helped us establish credibility among our clients and customers as well as expand our reach.
Service delivery is top-notch!

Syoft has excellent technology professionals who take time to understand your precise business needs, and offer quality advice along and also deliver top notch Apps that can compete with any other global app. On a scale of 10, I give Syoft, a 10.
Best place for SAAS Company!

Syoft team completes the journey of taking an idea from concept to development. They were always ready to help us with new methods and were willing to try novel approaches, workshops and exercises. We were definitely impressed by the intellectual rigor that goes behind their mind set and organizational workflow.
Delightful experience with best tech team

Well, working with Syoft on our app was delightful. From the first meeting to the launch of the app, the development team was very forthcoming and active. Team Syoft knows its craft and are experts at iPhone and Android app development. We started with an iPhone app, and now we have built apps on Android, iPad, Tablet, Kindle and the Web with Syoft.
Estimations & planning for business decisions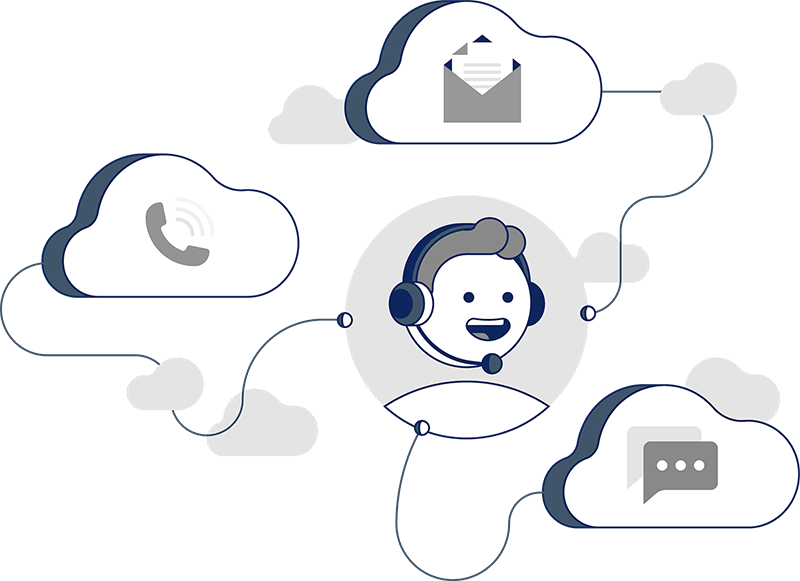 Frequently asked questions
There are a number of ways a custom mhealth app solution holds the ability to transform the healthcare industry. Some of the most prominent ones of them are:
Making care on-demand and real-time
Drawing a direct connection between the stakeholders
Increased Time and Cost efficiency
It would depend entirely on the intent of your medical mobile app development process. If you are simply looking for a platform to enable communication between the personnel and you have a big team, go with Android application. But if you are looking for a platform for them to share encrypted data, medical records etc., go with iOS because the platform is inherently more secure.
Getting an estimate of the cost of developing healthcare app is a task that cannot be achieved until one has a clear understanding of what the application does, what all features would it entail, the level of security it would require, etc.
Only after getting a complete understanding of the scope of the project and the necessary technology set, one will be able to estimate the cost of mHealth app development.
While it depends entirely on the mHealth app type you are planning to invest in, there are some features that can be added commonly across app types. Here are what those features are -
Appointment booking
Contact Option
Media upload
In-app payment
In-app messaging
One of the biggest challenges that Healthcare & Medical App Developers face when they develop mobile health apps is ensuring that different compliances such as HIPAA, HL7 etc are met. The requirements that these regulations come with more often than not make design and development of mHealth apps difficult.