✦ Shopify


Development Company

Do you want to sell your goods and services online? Are you looking for a platform that's easy to use but lets you get creative with your site's look and feel? We are an experienced Shopify Development Company that has been working with the platform
24+
SaaS Platforms Built
233+
Projects Completed Successfully
440+
Global Business Consultations
186+
IOS, Android & Hybrid Apps
19
Countries Clients Served
98.3%
Projects delivered on-time
Case Studies
Few of Our
Recent Works
Eazyrooms
SaaS Platform for Hotels
Eazyrooms is the best hotel management software that helps hotels enhance their guest experience. We delivered them a robust seamless Mobile and web application solutions.
Ontario Homeopaths
We build a Responsive Website for Homeopathic Practitioners
Registered Ontario Homeopaths mission is to promote, represent, and support professional homeopaths.
Pobyt
Book Short Stays Hotel
Pobyt is a hotel booking platform that enables you to book flexible-length stays at luxury hotels. We build a remarkable app and web application that meet the core needs.
Zepul™️
Recruiting Platform to Easily Source, Recruit, Manage & Hire
Zepul™️ aims to quickly, effectively, and economically link organizations with the right candidates and vice versa in order to facilitate and streamline the recruiting ecosystem.
Pick My Food
Food Ordering Platform
PickMyFood' your choice and convenience. We helped Pickmyfood with a web application where customers can order food items.
Blue Bliss
Overseas Education & Migration Services
Blue Bliss Overseas Consultants is the one-stop solution for all international education & migration requirements. We helped them to launch a website and engage a Global audience.
Hotel Sindoori
Hospitality Services
We helped them to build a website application to make easy Bookings & Orders.
Worke
CRM For Small Businesses
Worke is an integrated intelligent platform that consolidates and streamlines all your business operations crafted cleverly for small and medium businesses.
Accelerate Your Next Big Ideas with
Syoft
Top-rated software
development company
200+

projects delivered
remotely

92%

of a team senior &
middle engineers

20%

employee turnover
rate

9/10

customer satisfaction
score
Shopify
Development Services
Our Shopify Development Expertise
We offer rich, scalable, and robust Shopify development services to our clients. We have a team of Shopify developers who deliver tailored solutions that fit your unique business models.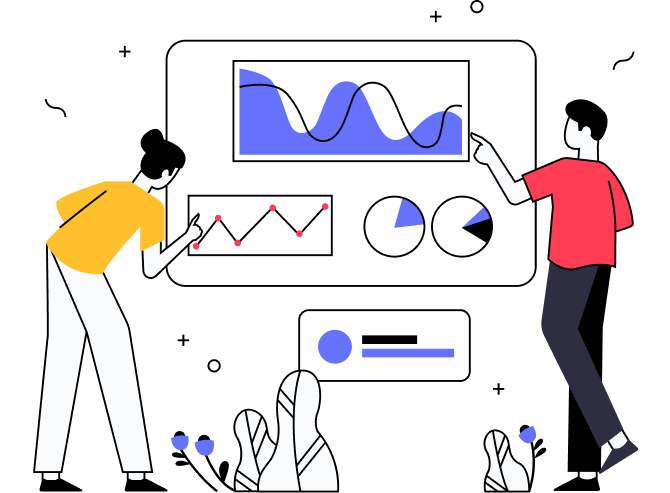 Syoft Technologies is a professional web development company specializing in creating custom Shopify websites. With over 7 years of knowledge and expertise, we've created everything from complex e-commerce sites to simple blogs. We're here for you if you need help setting
Customization allows you to change the look and touch of your site and gives you access to numerous built-in features like customizable layouts, headers, footers, sidebars, and more. We're proud of our custom Shopify theme development & customization service and are always looking for ways to improve our clients' experience
Syoft's skilled team of theme designers can help you find the perfect template for your store and customise it according to your needs. We also offer a line of templates with modern and beautiful design elements to help you stand out from the competition. Your store must look good because first impressions count! With a trusted partner
Syoft Technologies is an experienced Shopify app development company that offers customised app development and maintenance services. As experts in Shopify, we have set up and configured amazing Shopify stores, including selecting a suitable theme, adding products, and setting up the payment and shipping methods required
Shopify is the world's leading commerce platform and powers millions of online stores for entrepreneurs. As a Shopify eCommerce development company, Syoft offers a full range of Shopify store design and development services for businesses of all sizes and requirements. We always deliver reliable, cost-effective, functional, and user-friendly Shopify stores
We understand that it can be daunting when looking at all the different things you need to do to prepare your store for opening day. We can help with our Shopify Migration & Maintenance service by setting up your store, migrating all of your products, and then sticking around as a consultant while we make sure everything is running smoothly
Reasons to Choose Shopify

Over Other Platforms
Everyone needs someone who can help them to grow, understand their business needs, manage their businesses, and provide them with the latest features for eCommerce websites. Don't worry
1
Huge Community Support
Shopify offers support for the whole eCommerce industry online, offline, and in between. Shopify has an unlimited number of entrepreneurs, developers, and partners. Shopify is one of the best in the eCommerce category market, which is why they have huge community support to help you out
2
Easy to Use
They know autonomous businesses can't start, grow, and prosper in the real world. To optimize entrepreneurs' access to growth tools, they strive to make everything as straightforward and clear as possible everything as straightforward and clear as possible
3
Shopify is Everywhere
They enable business owners worldwide to start, collaborate with, and innovate their companies. They offer business owners worldwide the platform, building blocks, and resources necessary to succeed in commerce, with merchants in more than 170 countries more than 170 countries
4
Creativity is Important
They designed our product with the most extensibility, freedom, and expressiveness because we think there should be more distinct voices, stories, and experiences—not fewer stories, and experiences—not fewer fewer stories, and experiences—not fewer
5
Integrated Platforms
Shopify not only centralizes whole commerce businesses but also grants access to the most comprehensive collection of connectors for the commerce ecosystem that was created utilizing a common technical architecture. They can access various themes, apps, channels, surfaces, goods, and experiences
6
Shopify is Everywhere
They enable business owners worldwide to start, collaborate with, and innovate their companies. They offer business owners worldwide the platform, building blocks, and resources necessary to succeed in commerce, with merchants in more than 170 countries more than 170 countries