Data Science &
Analytics Solutions
Generating deep actionable insights for business growth & scalability
Data Science & Analytics Services We Of
Deriving the greatest value from data is the key to success, and this is precisely what Syoft delivers through its rich pool of services..
Analytics Consulting
Syoft offers expert analytics consulting service that helps transform data into insightful information, ensures operational excellence and gives you a competitive edge. Our strategic data analytics consultants have deep domain expertise across the full data stack and help resolve your business challenges in weeks.
Data Warehousing
Our experts help get your data where it needs to be, whether your data warehouse is on-premise or in the cloud. We analyze your business needs to curate a custom data warehouse, including a solid BI framework, data model, data integration architecture and a smart database, enabling faster decision-making and allowing competitive advantage.
Big Data
We offer a full range of big data services starting from consulting and implementation to infrastructure support and maintenance. Our experts are adept at all the advanced big data tools, helping you generate crucial insights from the previously untapped structured, semi-structured, and unstructured data sets.
Data Visualization
Our data visualization consultants and experts understand your business needs, KPIs, and business drivers to design intuitive and interactive dashboards that allow you to understand your data in new ways. Our data visualization services transform complex datasets into appealing visuals in a way that helps you spot trends and compare performance of products effective
Business Intelligence (BI)
Our pool of Business Intelligence (BI) solutions are geared towards helping your business develop an effective strategy that reduces risk and enables growth. Our Business Intelligence service experts help you gain a better understanding of the key metrics surrounding your operations and processes.
Supply Chain Analytics
Our supply chain analytics services help you optimize the supply chain, thus increasing revenues and reducing costs. Our skilled experts tap into the full suite of supply chain data analytics tools and deploy custom-developed solutions to tackle the supply chain challenges specific to your business.
Connect with Our Data Science Experts
Struggling to transform
Massive data into actionable insights?
Let us help you unleash the full potential of your data.
Empower Your Business with
Our Data Science & Analytics Solutions
Data strategy design, building & implementation
Data architecture design & implementation
Custom analytics platforms building & support
Data gathering, analysis & reporting
Infrastructure setup & support
Data quality & security management
Infrastructure design & implementation
Natural language user interface
Ad hoc & scheduled analytics reporting
ETL/ELT design & implementation
Data marts design & implementation
Data governance implementation
Tailor-made visuals
Interactive dashboards
Multiple techniques (eg., graphs, symbol maps)
Digital integration of supply chain network
Logistics & transportation management
Descriptive, predictive & prescriptive analytics
Why Should You Hire Our Data Science & Analytics Services?
We start with getting a clear understanding of a client's business needs, objectives & available data resources
We employ specialists with rich skill-set and vast experience to work on your niche data science use cases
We build custom data analytics solutions for qualitative and quantitative business insights
Results Achieved by Clients
10x
Faster data reporting
50%
Reduced operational costs
30%
Workforce productivity increase
Our End-to-End Project Flow
At Syoft, we define the following process of data analysis to ensure the best possible approach to the development of sophisticated Data Science & Analytics solutions that meet your business needs.
Consulting
We start by first understanding your business requirements. After a few discussions, our team explores your data, asks the required questions and sets goals for the project.
Data analysis & preparation
Once the goals are set, our team of Data Engineers examine the data sets provided by you. Our team uses the Agile methodology for the process of data mining and analysis.
Data modeling
At this stage, our team starts to build and train models using the prepared data. The team ensures that it creates data analytics models with utmost accuracy that meet your business vision.
Evaluation & adjustments
After the raw modeling of data, our Data Scientists and Engineers continue to adjust and optimize the selected analytics model. The team analyzes all the metric values and model performance and ensures there is significant improvement in the overall accuracy.
Integration & deployment
The team deploys the model on a test server where it starts working with the real data and we are able to monitor results. If the model runs successfully on the test server, we deploy it in production.
Maintenance
Our services do not end at deployment. As our post-deployment services, we ensure that you get model runs successfully and you get constant technical support..
Testimonial
What customers say about us
Every business needs appreciation and we're lucky to be blessed with a team that carries the same spirit as the Top management. Here are a few of the testimonials we received from our diverse clientele. We view them as energy boosters and drive us to outperform.
Syoft has made the seamless transition possible

Nowadays, an organization must be ready to work from anywhere, securely and without limitation. Syoft has made this possible for our organization and employees. We had a seamless transistion all along. Thank you Team Syoft.
Team is a Pro at Design and Development aspects!

Team Syoft has provided excellent support since our website creation and continued to assist with the design and development of our website as its functionality grew. We are confident that the appearance and user-friendliness of our company's website have helped us establish credibility among our clients and customers as well as expand our reach.
Service delivery is top-notch!

Syoft has excellent technology professionals who take time to understand your precise business needs, and offer quality advice along and also deliver top notch Apps that can compete with any other global app. On a scale of 10, I give Syoft, a 10.
Best place for SAAS Company!

Syoft team completes the journey of taking an idea from concept to development. They were always ready to help us with new methods and were willing to try novel approaches, workshops and exercises. We were definitely impressed by the intellectual rigor that goes behind their mind set and organizational workflow.
Delightful experience with best tech team

Well, working with Syoft on our app was delightful. From the first meeting to the launch of the app, the development team was very forthcoming and active. Team Syoft knows its craft and are experts at iPhone and Android app development. We started with an iPhone app, and now we have built apps on Android, iPad, Tablet, Kindle and the Web with Syoft.
Estimations & planning for business decisions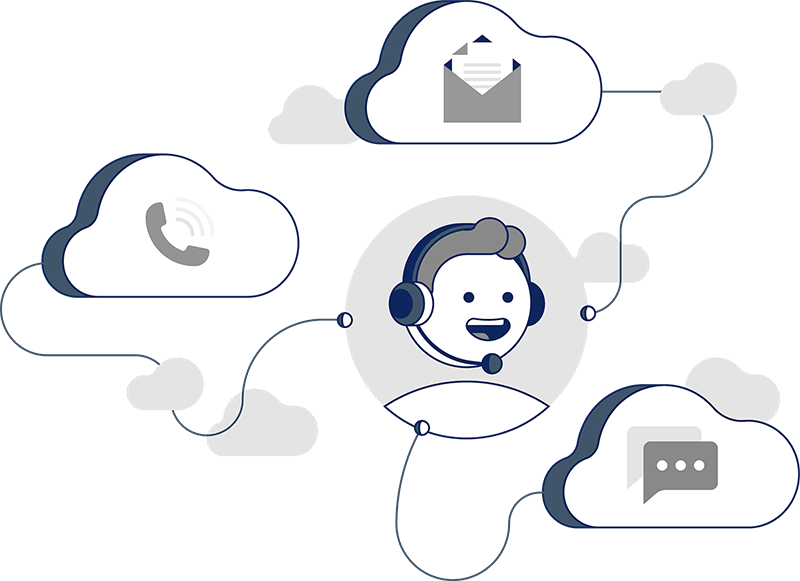 Frequently Asked Questions
Syoft is a leading Data Science & Analytics services company that follows an agile methodology and a result-oriented approach. We offer end-to-end data science solutions starting from understanding the business requirements and conducting market research to building and deploying products.
In case, your business is facing issues with the existing Data Science & Analytics solutions, experts at Syoft will help you in the following way:
Identify the root cause of the issue
Devise a strategy to eliminate the issue
Devise a strategy to eliminate the issue
With an objective to ensure the most efficient approach to the development of Data Science & Analytics solutions, we follow the below steps:
Consulting
AVD Manager
Data analysis & preparation
Data modeling
Evaluation & adjustments
Integration & deployment