The Benefits of Developing an iPhone App for Your Business
By
Last Updated May 08, 2023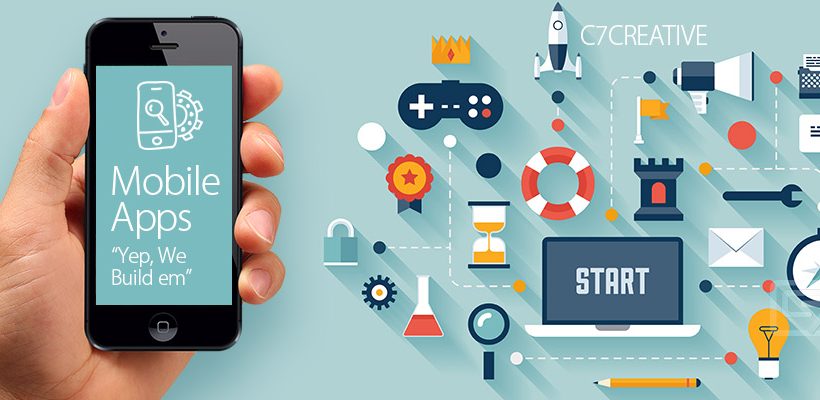 Apple has a practice of releasing numbers in January to show how well the App Store and iOS apps did the previous year. The announcements this year reflect the enormous popularity and penetration of iPhone apps. Have a peek...

A. The App Store has roughly 2.2 million apps.
B. Every day, approximately 2,540 apps are released on the App Store.
C.Customers in the Apple App Store spent a projected $72.3 billion in 2020 on in-app purchases, subscriptions, and premium apps
D. These and a slew of other App Store statistics all point to the same conclusion: Apple's business is booming, and iPhone apps are the most popular. Businesses aiming to gain a foothold in the app market By investing in iPhone application development for businesses, you'll be making a good profit.
E. Android, Apple's main competitor, has impressive figures as well. The iPhone, on the other hand, has unrivalled reach and penetration. In fact, according to BGR, Android users are abandoning the platform.
Almost one-fifth of Android users have investigated the benefits of the iPhone and migrated to the iOS platform. One of the iPhone's advantages was that it was one of the first smartphones. The iPhone's ability to keep its grip on users by providing consistent performance and innovation.
F.iPhone apps are well-known for their high quality and ability to generate income. To meet their business needs and make a speedy impact, both startups and established businesses are investing in iPhone app development.
Let's take a look at some of the benefits of iPhone app development services, as well as how iPad app creation may help your business thrive
The Advantages of Developing an iOS App
1. Increased App Revenues
This fact adds a great deal to the advantages of iOS app development.
-To gain an idea of everything worth understanding, consult our mobile app development guide, which was created based on our professionals' experiences.

2. Data Security in the Enterprise
The invasion of privacy of Android apps poses a significant risk to critical organizational data stored in apps. When comparing iPhone versus Android in terms of security, iPhone apps, on the other hand, secure firmware and software with strong security methods such as:
Data management systems that are integrated.

Data duplication prevention measures

Measures are taken to prevent data encryption from compromising security.

iPhone users are protected from hackers and malware, which is another advantage of the iPhone over Android.

3. High-Quality Requirements
When a consumer downloads an iPhone app, he can expect flawless performance. When a user installs an iPhone app, he can expect flawless performance and a fantastic experience
Android app developers use open-source libraries and take a non-standard approach to development. Across all devices, iPhone customers are greeted by the same enthralling UX.
Furthermore, because Android app development is slower, the cost of developing an Android app is substantially higher than developing an iPhone app. This is why Apple exists.

4. Apps for various types of businesses
The benefits of having mobile apps for business have been acknowledged by brands of all sorts and types. Consumers expect mobility and responsiveness from every company they do business with, which is something that comes with the process of developing an iPhone app for business. Mobile applications are the ideal approach to reaching out to customers on the go and staying in touch with them at all times
All company needs may be met with iPhone apps, whether custom-built or off-the-shelf. Despite the fact that the cost of developing an iPhone app is slightly greater than other options, businesses have discovered that iPhone apps are more profitable due to their guaranteed market reach and higher-paying clientele.

5. Existing Customer Base
Apple's user base is well-established. Apple is a technology and application pioneer. Despite the fact that Android accounts for 75% of app users, Apple has a loyal following of customers who swear by the company's quality and functionality. In fact, it is stated that once a smartphone user has used iOS, they will never use another operating system. Because there are so many apps in this category, Android apps face intense competition.

6. Outstanding User Experience
iPhone apps provide an outstanding user experience that is completely supported by Apple's iOS features. The total cohesiveness between software and hardware results in excellent iPhone app performance for commercial applications. To top it off, providing thorough customer support and maintenance leads to increased satisfaction.

7. Technology-Savvy Audience
iPhone users have been discovered to be tech-savvy and open to new ideas. This provides organizations with a plethora of opportunities to design demanding applications that can cause market disruption. Businesses that use iPhone business apps have the potential to become industry leaders and leapfrog competitors.

8. Testing Simplicity and Low Fragmentation
Every year, Apple releases only one update to its existing operating system. Apple devices are also less common than Android-based devices. As a result, Android apps must be thoroughly tested to ensure that they run smoothly on all Android OS versions. All that is required of an iPhone for business is that it passes the testing criteria of the most popular iOS versions. This cuts testing time in half and ensures a quick time to market for iOS apps.
The Android ecosystem is highly fragmented. Only 10.4 percent of Android users are utilizing the most recent OS version, and the rest are still using versions that are three years old. Businesses have serious difficulty as a result of this. They must invest in designing apps that are compatible with all common Android OS versions. All of this, of course, equates to a greater app development cost.
Apple has a consolidated market. iOS 12, the most recent version of the operating system, is used by nearly 89.8% of iPhone owners. This is a sizable user base that can be reached by nearly any business. Something that prompts them to seek out a reputable iOS app development firm.
9. Extensive Market Coverage
Apple has a significant presence in developed markets such as the United States and the United Kingdom. iOS apps might be a successful offer for a company looking to stretch its wings and penetrate these areas. Apple's reputation and quality are well-established enough to ensure that your iOS business apps will be successful. In the app world, Google has no history. Android apps have to compete with the millions of new apps that are created every day. Even if you spend a lot of money on top-rated android app development businesses, there's no guarantee that the app will generate enough cash to cover the initial investment, much alone earn a profit.
10. Development Time is Cut in Half
When it comes to app development time, iOS apps take the longest. When compared to Android apps with the same specifications, iOS apps take nearly 28% less time. This is due to the fact that Android apps must be tested on at least 20 different devices with different resolutions, screen sizes, and OS versions. Naturally,
The development cycle for Android apps is longer, and the cost of developing apps varies by area, such as the cost of developing an Android app in Texas, California, and so on.
The iPhone ensures market visibility, profitability, and consumer loyalty for enterprises. This, combined with the short time it takes to produce an iPhone app, low production expenses, and low maintenance costs make the mobile app development process incredibly useful for businesses. Businesses can capitalize on Apple's legacy to get a competitive advantage in the app market. What else can you say?
11. Simple and pleasurable user interface
The iPhone for business is most renowned for its outstanding UI/UX, which increases app user engagement. It means that if you choose to design an iOS app, you will be able to get more individuals to download your app. Apple users are already enamored with iOS apps' simple and engaging user experience. These features could make the company's app more appealing to users and increase revenue. Furthermore, iOS apps for business are scalable and expand as your company grows. As a result, it yields a higher return on investment.

12. Transactions that are safe
iPhone app development provides a secure and safe environment for conducting online transactions using the platform's apps. All designed iOS apps for business include advanced and secure features that protect the user's data.

Last but not least:
We hope that this blog has given you a better grasp of the advantages of iOS app development, the iOS app development framework, and the advantages of developing an app for your company. Apps for the iPhone and iPad ensure market visibility, profitability, and client loyalty. This is why they are more popular than Android apps. Contact a reputable iPhone app development business if you want to invest in iPhone application development or learn more about the importance of ios app development. A well-known iPhone application development firm will simplify the procedure for you and answer all of your questions quickly.
Get a Free Quote.
Lets Build Your App!
Let's Try! Get Free Support
Subscribe to the newsletter