Support
Our Post production support and maintenance packages are so robust from all the iterative improvements incorporated after each project cycle is completed. We strongly believe that maintenance is not just about keeping the existing system up and running but it is also about staying updated in sync with the market trends. Our widely experienced team is capable of handling and scaling support by accurate analysis and forecasting.
Most common
Services opted by our clients
Support 360
All rounder support including software, hardware, server, third-party integrations, security and flexibility to ensure.
Change / Release
At Syoft, we understand the requirement of frequent upgrades or extensions just like our dream home ideas.
Solutions
We provide all kinds of analysis and reporting to keep a check on the optimal health of your active products.
Maintenance
There are always legacy projects which just can't be let gone since they are connected to the core of the organization.
Testimonial
What customers say about us
Every business needs appreciation and we're lucky to be blessed with a team that carries the same spirit as the Top management. Here are a few of the testimonials we received from our diverse clientele. We view them as energy boosters and drive us to outperform.
Syoft has made the seamless transition possible

Nowadays, an organization must be ready to work from anywhere, securely and without limitation. Syoft has made this possible for our organization and employees. We had a seamless transistion all along. Thank you Team Syoft.
Team is a Pro at Design and Development aspects!

Team Syoft has provided excellent support since our website creation and continued to assist with the design and development of our website as its functionality grew. We are confident that the appearance and user-friendliness of our company's website have helped us establish credibility among our clients and customers as well as expand our reach.
Service delivery is top-notch!

Syoft has excellent technology professionals who take time to understand your precise business needs, and offer quality advice along and also deliver top notch Apps that can compete with any other global app. On a scale of 10, I give Syoft, a 10.
Best place for SAAS Company!

Syoft team completes the journey of taking an idea from concept to development. They were always ready to help us with new methods and were willing to try novel approaches, workshops and exercises. We were definitely impressed by the intellectual rigor that goes behind their mind set and organizational workflow.
Delightful experience with best tech team

Well, working with Syoft on our app was delightful. From the first meeting to the launch of the app, the development team was very forthcoming and active. Team Syoft knows its craft and are experts at iPhone and Android app development. We started with an iPhone app, and now we have built apps on Android, iPad, Tablet, Kindle and the Web with Syoft.
Estimations & planning for business decisions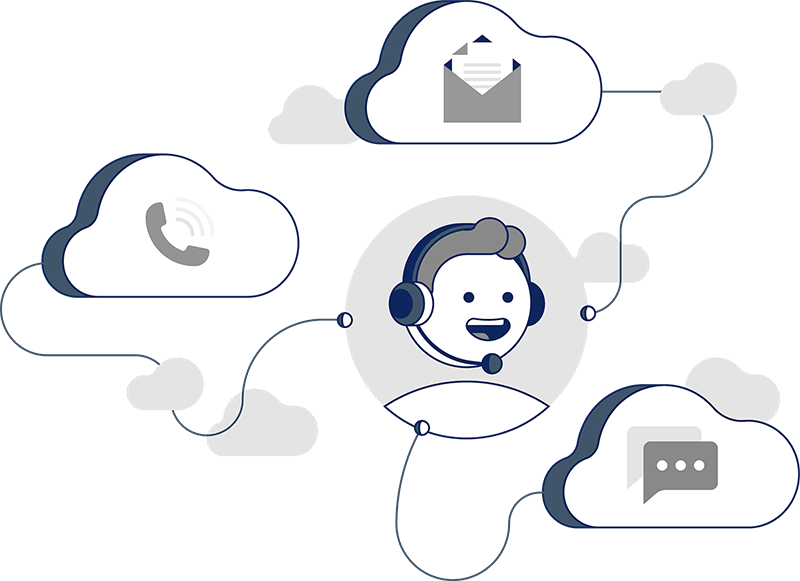 Frequently asked questions
Newspaper is one of the most popular and required assets of our daily lives. And, in today's hectic world, reading the newspaper has become one of the traditional ways of reading the news. With news being created every minute and relayed through TV, radio and internet, the updated news is already old by the next morning
Publishing industry is facing many major changes and its being predicted that – it will decline at an annualized five-year rate of 2.5%, thus, making it to a total $108.7 billion. This in turn, has resulted in shifting consumer behaviors' have rapidly. And, that's why newspaper and magazine publishers are struggling to keep-up with the pace. Change is needed and publishers must embrace mobile.
Today, it has become no wonder that the publishing industry is facing such a threat when it comes to newspaper publishing and sales. So, magazine and newspaper lovers are moving towards reading news on mobiles and tablets. And in return, news companies are moving to newspaper application developers.
As we discussed, people crave for reading news faster, thus, it has become impossible for them to wait for a longer run. But with the advent of newspaper app development, people found the game changing solution for all their requirements that allows the updated news to reach its readers in real time
Now people are able to read newspapers with the help of user preferences and push technology feature that are used during Mobile Newsreader App Development. People are using these newspaper apps usually to provide the below mentioned features, thus increasing flexibility, ensuring benefits to the readers and the publishing companies.
These are the main reasons why the world trusts us with their Newspaper Application Development needs.
Enhanced reader experience, which is supported by slideshows, videos, audios, and web links,
Proper Social media integration for users to share what they like to do,
Enhanced Reader engagement especially for users to easily comment, rate, participate in contests and surveys,
Flawless and easy search along-with the preference, thus facilitating reading based on their preference.
Magazine apps have emerged as the parallel publishing phenomenon that is revolutionizing the way we read news. By leveraging magazine apps, we can increase engagement and personalization to the news readers. Moreover, by using these apps, printing experience can be enhanced. Here at Syoft, we have a team of well-versed professionals, who are experienced and expert in Building News App for Online Magazine, which in turn, help engage clients and their readers - all the while making us the top Newspaper app development company.
In our role as one of the magazine and newspaper application development companies that the world looks up to, we offer a lot to the magazine and newspaper app development domain
Crashing time to market by leveraging our robust methodology,
Enhancing the user's base quickly,
Saving lots of money by avoiding time and effort of the internal IT staff,
Increasing Customization of the app to support both publishers and reader's preferences,
Easy Social media integration,
Enhancing and increasing the monetizing potential of the content.
The answer to the question will majorly depend on the features and technology stack that you are planning to add in your app. In addition to this, the cost of newspaper app development will also majorly get affected by the location of your partnered mobile app development agency. If they belong to the western nations like the USA or Australia, the cost will be a lot more than the cost incurred in partnering with eastern nation's agencies