Web App Development
Helping Businesses build secure and scalable Web Applications, Portals and Solutions
Static Web Development
1.

HTML Website Development

This is the very basic step in the website world. This is all where it started from a few decades ago. The reason it is still sticking around us is its ease-of-use and effective tracking abilities at a very low scale. Not to underrate it since many Fortune500 companies are still using this technology even today for their customer-facing web interface.
2.

WordPress Website Development

WordPress is another simple tool that builds websites with an ability to manage the frontend and backend content from a unified interface. This is a platform that powers most of the blogs hosted on the internet. There is no better Content Management Software for the web, which is the main reason behind almost a third of the world's websites are running on the WordPress platform.
Dynamic Web Development
We provide a wide range of services. At syoft, we dig deep, understand our client's objectives and unique business challenges to provide the best suited web app solution.
Making progress from the classic web development technologies, slowly evolved the new-age technologies like Angular, React, Node.js and many more. These solutions can work as fully functional mobile applications but accessed from a web browser. With the amount of scalability and dynamic content they can handle, one of every three popular websites you might be using today are most likely powered by these technologies.
Got a great company and looking for a good website to showcase your products and abilities? Your search ends here. We can create a world-class website with the most relevant and modern technologies without burning a hole on the budgets to generate a click flow into your website.
Thousands of designs to choose from, and the option to customize it to fit your requirement is what makes these ready-to-use platforms all the more a sweeter choice. Just like cooking an extraordinary recipe from all the ingredients in your kitchen, our web development experts can pick the right option for your product line and create an artisanal website in no time.
Web development cycle
Our Solution Development Cycle helps turn your great ideas into profitable business solutions.
Strategy
We dive into your business model, market challenges and product positioning, and help you create a product that delivers unique value.
Product Designing
We deploy cross-functional team made of Strategists, Designers and Developers to help our clients explore what's possible with emerging technologies.
Development
We have highly skilled teams that stay lean and rapidly deploy customized solutions for each client. We assign experienced managers to every project to ensure code quality
Quality Assurance
We test in all the iterative stages of product development to create bug-free, reliable, safe and secure solutions.
Testimonial
What customers say about us
Every business needs appreciation and we're lucky to be blessed with a team that carries the same spirit as the Top management. Here are a few of the testimonials we received from our diverse clientele. We view them as energy boosters and drive us to outperform.
Syoft has made the seamless transition possible

Nowadays, an organization must be ready to work from anywhere, securely and without limitation. Syoft has made this possible for our organization and employees. We had a seamless transistion all along. Thank you Team Syoft.
Team is a Pro at Design and Development aspects!

Team Syoft has provided excellent support since our website creation and continued to assist with the design and development of our website as its functionality grew. We are confident that the appearance and user-friendliness of our company's website have helped us establish credibility among our clients and customers as well as expand our reach.
Service delivery is top-notch!

Syoft has excellent technology professionals who take time to understand your precise business needs, and offer quality advice along and also deliver top notch Apps that can compete with any other global app. On a scale of 10, I give Syoft, a 10.
Best place for SAAS Company!

Syoft team completes the journey of taking an idea from concept to development. They were always ready to help us with new methods and were willing to try novel approaches, workshops and exercises. We were definitely impressed by the intellectual rigor that goes behind their mind set and organizational workflow.
Delightful experience with best tech team

Well, working with Syoft on our app was delightful. From the first meeting to the launch of the app, the development team was very forthcoming and active. Team Syoft knows its craft and are experts at iPhone and Android app development. We started with an iPhone app, and now we have built apps on Android, iPad, Tablet, Kindle and the Web with Syoft.
Estimations & planning for business decisions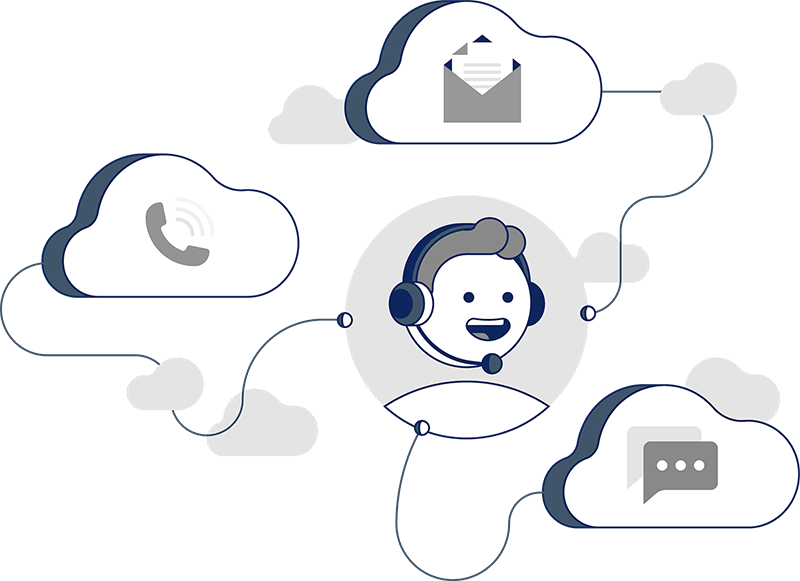 Frequently asked questions
A typical Web app's workflow looks like this-
Firstly, the user triggers a request to the web server, the web server then forwards the request to the appropriate web application server. Once, the request is forwarded, the Web application server performs the requested task and sends results to the web server. The web server next responds back to the users filled with the requested information.
A web app works via the web browser and requires either wi-fi or cell signal for its functioning whereas the Native app is installed directly on the mobile phone. In most cases, depending upon the nature of the app, Native apps can work without using an internet connection.
There are many platforms to build web applications, a few popular among them are-
AngularJs
Express.js
Phalcon
ASP.net
Symfony
The components of Web Applications can be arranged in different models-
Single Web Server
Single Web Server + Database Server
Multiple Web Server + Single Database Server
Multiple Web Servers + Multiple Database Servers