Fantasy Sports
App Development Solutions
We are the specialists who develop an arena that brings together sportsperson, coaches, and viewers.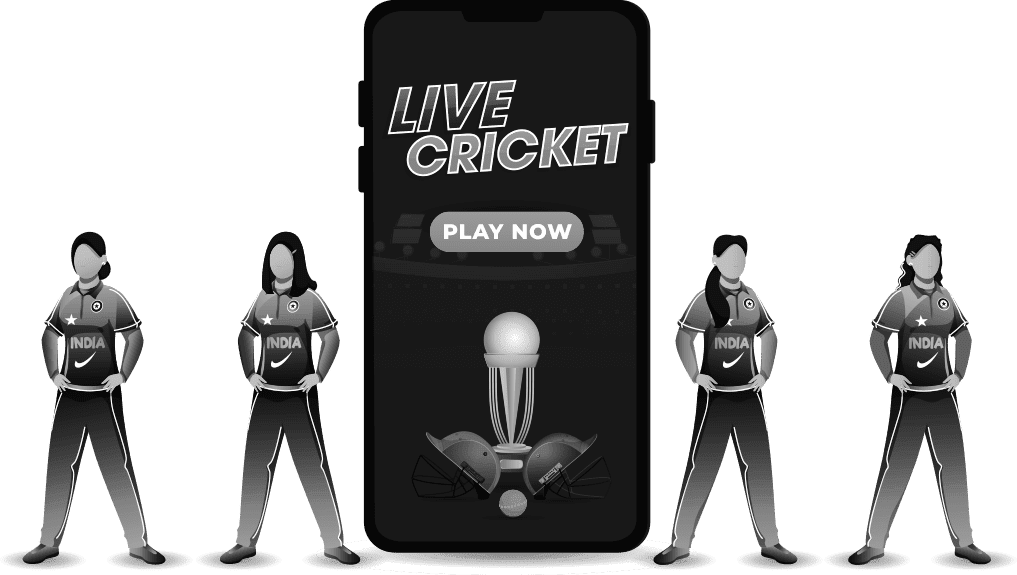 Our digital sports solutions have
Transformed 30+ sports brands
We offer a range of sports app development services that cover every gamut of the entire industry.We are the sports app development company that develops track and field solutions for every segment of the myriad-elements sports ecosystem. No matter who your end users are, we have your sports needs and expectations covered in our expansive sports app development solutions.
Sports coaching and training apps
Our team of sports app developers excels in creating interactive apps that help sports enthusiasts learn a new sport with ease and in the comfort of their time.
On-demand sports coach app
We give sport learners the ability to practice their movements by taking help from coaches when they feel the need to, without waiting for their next training session.
Sports streaming app solutions
A very important part of our sports app development solutions is our speciality in developing live sports event streaming apps that are strategized in a way to give high load speed along with superior viewing experience irrespective of the network conditions.
IoT apps
We understand the importance of all round physical wellness for sportspersons and with that understanding, we bring the data from all their wearable devices on one platform, through our sports mobile app development solutions.
Sports event booking apps
Our Sport App Development service includes designing and developing event booking solutions that are powered to handle thousands of users in a robust, hack-proof environment.
Sports betting apps
We hold expertise in building a secure sports betting platform which makes it safe for viewers to place a bet on their favourite sports team.
Sports team & league management
We, in addition to sports software development also give you web solutions that streamline the process of monitoring and managing the sports teams and leagues.
Our hand-picked features put your
Digital sports offering into high gear
Introducing sports and fitness app features that are devised to keep users hooked with the application and bring us into the league of the top sports app development companies.
Making Sports Industry Techy
With the world getting better with disruptions and innovations, the Sports Industry should not fall back too. Our team of traditional and fantasy sports app developers are playing their part in seamlessly merging the sports sector with technologies.
Fantasy sports app development features
We are the fantasy sports app development company that knows the sector inside out. And this understanding translates into us being able to offer solutions that delve into a feature set that all the sports industry stakeholders use.
Participants version
Included with...
User authentication
Search and filter matches
Join tournament
Create tournament
Develop fantasy team
Reward
CMS system
View Details
Admin version
Included with...
Admin login
User management
League management
Match management
Revenue management
Reward point
Bonus cash management
CMS system
View Details
Powered features
Included with...
Push notification
Live match score
Real-time analytics
Android Developers Tools
GPS tracking
View Details
Introducing
The Sports World to esports
The sports industry is seeing a vital shift. The shift is called eSports. Considered the black sheep of the sports family, eSports is now going mainstream as people are looking for ways to bring the thrill of the domain closer to their home. We are power packed to bring them home.
Esports betting software
Esports tournament hosting software
Esport collaboration software
Esports tournament management software
Esports team management software
Mobile Esports platform
Esports league management software
Esports production tools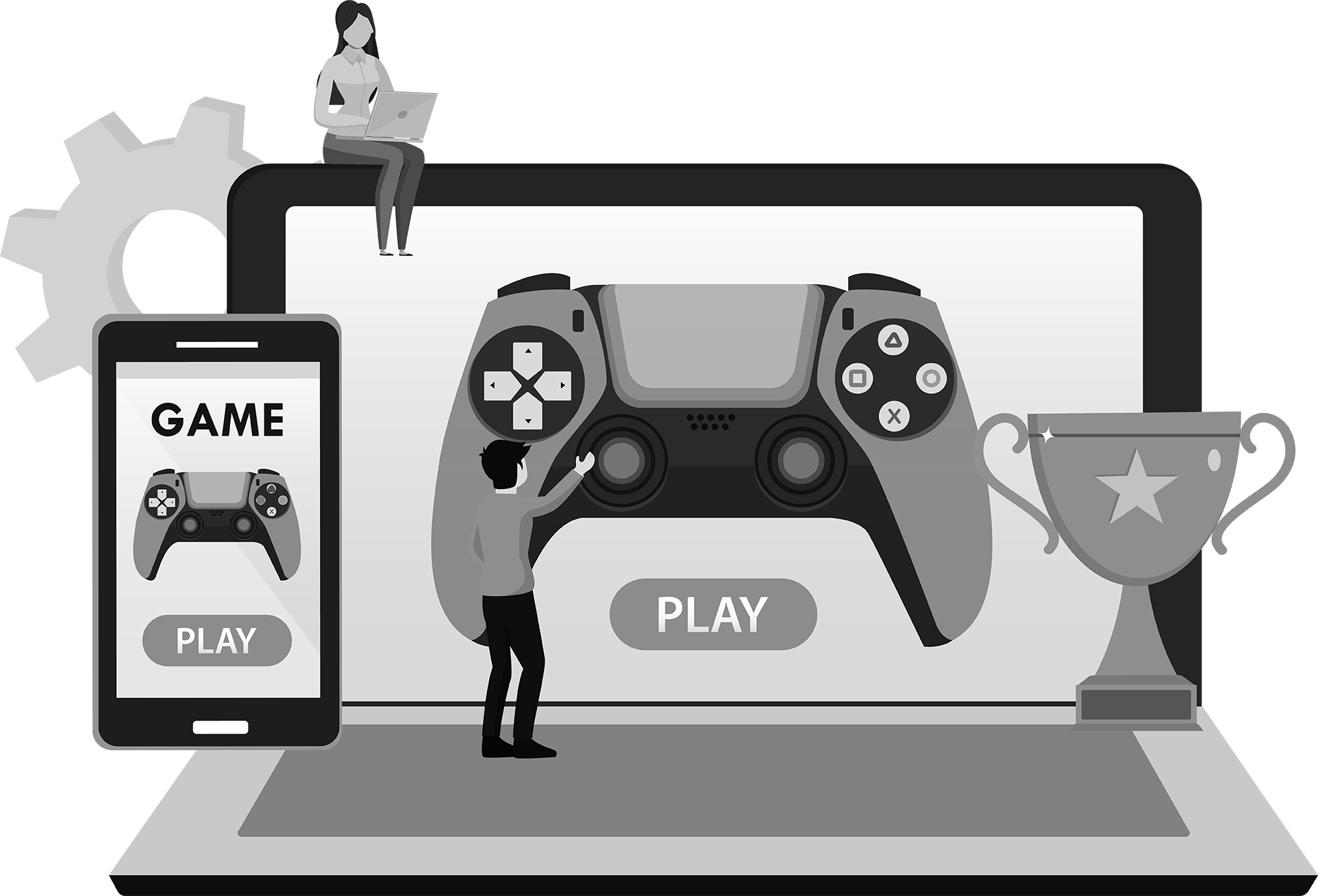 Fantasy sport solutions
We are the fantasy sports app development company that prepares your app to join the$17 billion sports industry, enabling million gamers' participation in the day and season-long gaming sessions.There are multiple service-set that our fantasy sports app development process adheres.
Fantasy sport AR Solution
Blockchain specific Fantasy Sports
Fantasy stock market app development
Fantasy analytics software
Testimonial
What customers say about us
Every business needs appreciation and we're lucky to be blessed with a team that carries the same spirit as the Top management. Here are a few of the testimonials we received from our diverse clientele. We view them as energy boosters and drive us to outperform.
Syoft has made the seamless transition possible

Nowadays, an organization must be ready to work from anywhere, securely and without limitation. Syoft has made this possible for our organization and employees. We had a seamless transistion all along. Thank you Team Syoft.
Team is a Pro at Design and Development aspects!

Team Syoft has provided excellent support since our website creation and continued to assist with the design and development of our website as its functionality grew. We are confident that the appearance and user-friendliness of our company's website have helped us establish credibility among our clients and customers as well as expand our reach.
Service delivery is top-notch!

Syoft has excellent technology professionals who take time to understand your precise business needs, and offer quality advice along and also deliver top notch Apps that can compete with any other global app. On a scale of 10, I give Syoft, a 10.
Best place for SAAS Company!

Syoft team completes the journey of taking an idea from concept to development. They were always ready to help us with new methods and were willing to try novel approaches, workshops and exercises. We were definitely impressed by the intellectual rigor that goes behind their mind set and organizational workflow.
Delightful experience with best tech team

Well, working with Syoft on our app was delightful. From the first meeting to the launch of the app, the development team was very forthcoming and active. Team Syoft knows its craft and are experts at iPhone and Android app development. We started with an iPhone app, and now we have built apps on Android, iPad, Tablet, Kindle and the Web with Syoft.
Estimations & planning for business decisions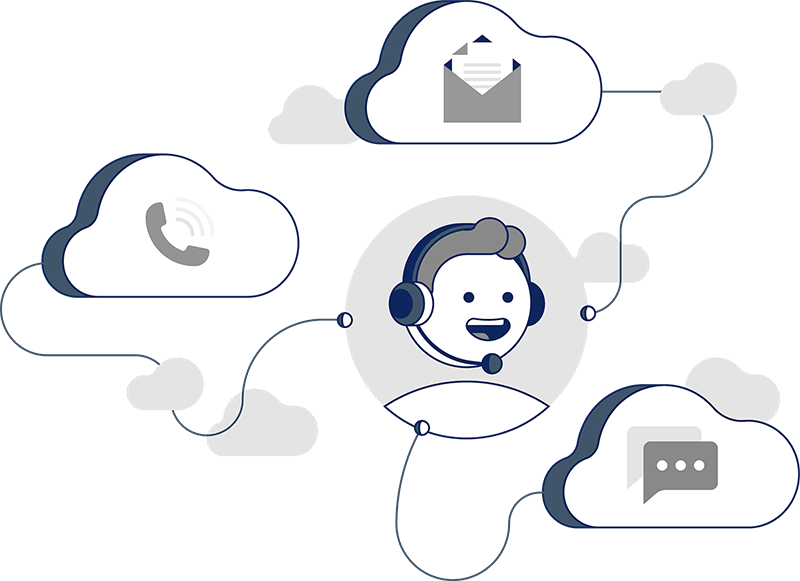 Frequently asked questions
There are multiple benefits that the inclusion of mobile apps in the sports industry brings with it - supply users with quality sports content, news, and score updates, building a welcoming environment where the sports fans are able to interact with each other and their favorite sports teams, providing a safe platform where fans can place bets on players and teams, and engaging the gamer fans through the mode of fantasy sports.
The feature set of fantasy sports app development is majorly set for two stakeholders: Users - For the users, our fantasy app developers deliver features like user profile, player info, create leagues, join leagues, drafting teams, news & updates, live scoreboard, e-wallet integration, team management, push notifications.
For the admins - view earnings, role-based dashboards, league management, user management, CMS, CRM, bank transaction management, reward point management.
While it would differ from one use case to another, a digital sports solution should majorly consist of - sports industry news and updates, community support, live streaming, social media integration, ticket booking, push notifications, etc.
Syoft has been chosen as a prefered sports solution development company by a number of sports brands. While the skillset is the major reason behind this decision, factors like their usage of technologies like AI, AR/VR, blockchain etc to make the industry efficient also plays a major role in popularizing them.