Software Development Company
Build and launch the most competitive digital product with our next gen custom software development solutions.
Leverage Our
Custom Software Development Services
We can help you scale at speed with the best in industry tools and technologies.
Visual and technical design
Our software developers will design an architecture that best symbolizes your brand's objectives into visually appealing designs and memorable experiences.
Custom software
In the gaming and outsourcing space, One size doesn't fit all. We adopt a software development process that reciprocates your brand as your unique idea.
End-to-end Testing
Our team of QA experts ensures post-release custom software development services to make sure your solution continues to be a market leader, a hack-proof & a glitch proof.
Multi-platform Deployment
One of the key offerings of our software development process is to ensure that your project gets deployed on every platform and operating system your audience is on.
Software consulting
The inception of a custom software development solution begins with our team understanding your needs & checking the feasibility of your project.
1000+ Brand Associations
The android and web development software domain have made a multi-industry impact helping us expand our services and empowering us and clients to grow exponentially.
Our Development Process
We ensure our clients experience a transparent and seamless process throughout the development journey.
Curating your dream bundle
Without any compromise on the service quality, we work in a synergy, keeping in mind, the best software solution for you.
60% Increase in Response Rate
Youcomm, a health-tech application, onboarded 5 hospitals and increased patient to nurse response rate by 60% in its initial years, marking a milestone in their growth journey.
Start your entrepreneurial journey today
Our Development Process
We ensure our clients experience a transparent and seamless process throughout the development journey
1. Requirements Analysis

2. Design

3. Architecture

4. Development

5. Build and Release

6. Quality Assurance

7. Go Live

8. Settling Period in Market(3 months)

9. Post Launch Maintenance

10. Optimization & Enhancements
Custom Software Development Process
In the gaming software and outsourcing space, there is no one size that fits all. We adopt a software development process that makes your product as unique as your idea itself.
Product-market fit analysis
Product discovery workshop
Custom software development
Testimonial
What customers say about us
Every business needs appreciation and we're lucky to be blessed with a team that carries the same spirit as the Top management. Here are a few of the testimonials we received from our diverse clientele. We view them as energy boosters and drive us to outperform.
Syoft has made the seamless transition possible

Nowadays, an organization must be ready to work from anywhere, securely and without limitation. Syoft has made this possible for our organization and employees. We had a seamless transistion all along. Thank you Team Syoft.
Team is a Pro at Design and Development aspects!

Team Syoft has provided excellent support since our website creation and continued to assist with the design and development of our website as its functionality grew. We are confident that the appearance and user-friendliness of our company's website have helped us establish credibility among our clients and customers as well as expand our reach.
Service delivery is top-notch!

Syoft has excellent technology professionals who take time to understand your precise business needs, and offer quality advice along and also deliver top notch Apps that can compete with any other global app. On a scale of 10, I give Syoft, a 10.
Best place for SAAS Company!

Syoft team completes the journey of taking an idea from concept to development. They were always ready to help us with new methods and were willing to try novel approaches, workshops and exercises. We were definitely impressed by the intellectual rigor that goes behind their mind set and organizational workflow.
Delightful experience with best tech team

Well, working with Syoft on our app was delightful. From the first meeting to the launch of the app, the development team was very forthcoming and active. Team Syoft knows its craft and are experts at iPhone and Android app development. We started with an iPhone app, and now we have built apps on Android, iPad, Tablet, Kindle and the Web with Syoft.
Estimations & planning for business decisions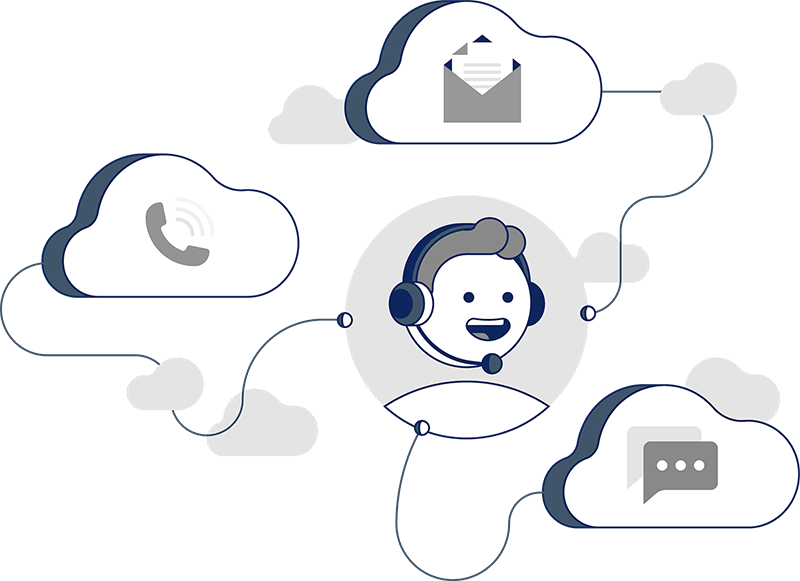 FAQs Related to AI/ML Software Development
When you partner with a skilled AI development company, the process of devising an AI solution is not difficult. They not just help you validate your idea but also help with all the homework needed to set the solution off the ground while assisting you in its deployment.
The average cost to develop an Artificial Intelligence app would range somewhere between $100,000 to $150,000. However, this is a very rough estimate. There are a number of factors, such as the features and complexity of your app that can increase or lower the final price. If you want to know the rough estimate of developing an AI app or software for your business, contact us.
Integrating ML into your business comes with several benefits such as accurate sales forecast, simplified product marketing, real-time decision making, and identification of risks. You can consult a machine learning application development company like Syoft to learn more about the benefits of ML and how it can transform your business.
AI brings precision, speed, and efficiency to the entire software development lifecycle. AI-powered tools help find errors and fix bugs in the code. This, in turn, ensures smooth functioning in all the running environments.
Here are the top use cases of machine learning in businesses:
Fraud detection
Self-driving cars
Process automation
Healthcare
Chatbots