Real Estate Solution
Syoft is one of the pioneers in the design and development of software solutions in the market for the real estate industry. We understand that in the competitive market today, our clients have their own unique selling points that need to be catered carefully amidst the big players.
Book a free consultation
Syoft's Real Estate Solution
We design, develop and service custom real estate software solutions that suit the tailor-needs according to our real estate builders. Our tailor-made solutions help the real-estate developers, builders, brokers, and agents to provide custom-made and intuitive user portals, property management solutions, and search engines, we believe in developing software that facilitates the impeccable user experience.
What we do
We focus on developing a 360-degree approach that utilizes the latest technology, Business Intelligence solutions, and comprehensive analytics. Hence your customer will be happy to navigate through the journey from land acquisition to property sale and RERA management to business management smoothly. Our business discovery and custom software development services do it all for you.
Our Unique Features to
Revolutionize Real Estate Industry
Using our unique and robust features, foster your real estate business's digital transformation, maximise your efficiency and be well equipped with the latest technologies by leverating on our technical expertise.
Lead Management
Maximize your sales opportunity and do follow-up marketing efficiently
Vendor Management
Keep track of all your vendors and their contact information
Project Management
A tool to plan, track and manage projects and individual timelines
Employee Management
Organize and manage employees, timesheet and their data
Bulk SMS & Email
A powerful tool for SMS & Email marketing for real estate business
Reporting & Analytics
Generate insightful reports for aspect of your real estate business
Asset Management
Manage internal and external assets of your real estate business
Accounting
Applications that make manufacturing and shipping ease
Testimonial
What customers say about us
Every business needs appreciation and we're lucky to be blessed with a team that carries the same spirit as the Top management. Here are a few of the testimonials we received from our diverse clientele. We view them as energy boosters and drive us to outperform.
Syoft has made the seamless transition possible

Nowadays, an organization must be ready to work from anywhere, securely and without limitation. Syoft has made this possible for our organization and employees. We had a seamless transistion all along. Thank you Team Syoft.
Team is a Pro at Design and Development aspects!

Team Syoft has provided excellent support since our website creation and continued to assist with the design and development of our website as its functionality grew. We are confident that the appearance and user-friendliness of our company's website have helped us establish credibility among our clients and customers as well as expand our reach.
Service delivery is top-notch!

Syoft has excellent technology professionals who take time to understand your precise business needs, and offer quality advice along and also deliver top notch Apps that can compete with any other global app. On a scale of 10, I give Syoft, a 10.
Best place for SAAS Company!

Syoft team completes the journey of taking an idea from concept to development. They were always ready to help us with new methods and were willing to try novel approaches, workshops and exercises. We were definitely impressed by the intellectual rigor that goes behind their mind set and organizational workflow.
Delightful experience with best tech team

Well, working with Syoft on our app was delightful. From the first meeting to the launch of the app, the development team was very forthcoming and active. Team Syoft knows its craft and are experts at iPhone and Android app development. We started with an iPhone app, and now we have built apps on Android, iPad, Tablet, Kindle and the Web with Syoft.
Estimations & planning for business decisions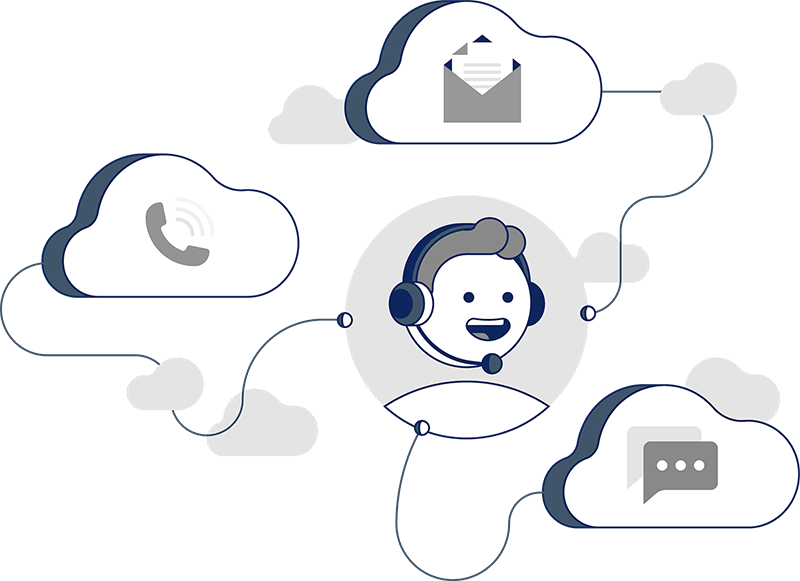 Frequently Asked Questions
UX stands for User Experience. It involves analyzing and understanding the user interaction with the features of an app. The aim of UX app design is to turn users into loyal customers by providing a splendid visual journey.
On the other hand, UI is the acronym for User Interface. It is all about the actual presentation of the app while determining how every element in the app will align on the page in relation to one another. This particularly includes things like- icons, colours, buttons, fonts, images, etc. The primary goal of UI design is to provide the best interaction possible.
UX Design works on the premise of design thinking and generates a set of deliverables. Through the various stages of design process, UX practitioners empathise with end-users, identify their unique needs, brainstorm creative ideas, create rapid prototypes and validate the end designs.
UX deliverables are the output generated at the end of the design process which helps designers communicate with stakeholders, key executives and team members.
The timeless list of UX deliverables involves user persona, empathy maps, paper sketches, wireframes, clickable prototypes and more.
User experience plays a fundamental role in an app's success. Majority of users prefer simple and minimal design with an added ease in navigation. To deliver an astounding experience, UX strategists must focus on behavioural patterns, align business and customer goals, craft designs that guarantee usability, accessibility and excite users to take action. We follow a step by step process to craft meaningful experiences and make everything look wonderful around us.
A comprehensive understanding of Design thinking coupled with UX design process is not enough to create meaningful experiences. More often than not, UX designers make common mistakes that deter the success of the app. Besides following a user-centric approach every step of the way, one should also master the art of visual storytelling. With a plethora of options, available customers look forward to interacting with applications that not only serve them with the finest of services but also gives them a story to live.