Political App Development
We are the political app development company that offers all the solutions you need to help win the elections.
What is the Role of Apps
for Political Parties?
Why is it time for political parties to take the unconventional route.
Political Parties from around the world constantly struggle with creating an impactful, direct link with the millions of prospective voters who hold their future in own hands. The result of this disorientation almost always results in the nationals not knowing the values that the political parties stand for and voting for the opposition. Through our political campaign & volunteers management app development services, we are here to help you change that. We are here to make your party reach the constituents.
Mobile Apps Engineered
To Help Political Parties
Every single one of our political app development services are devised to help create a positive image about your political party and bring you closer to your volunteers' hearts.
The political mobile apps that we develop have helped parties reach their millions of constituents on a virtual one-on-one level, leading them to build a very strong and loyal millennial base.
Our team of Political app developers, market dynamics researchers, and political app development experts understand that the economy is going to welcome new voter class in the 2019 election campaign and for the years to come, is more sound and can take more research-oriented voting decisions.
The understanding helps our Political App Developers create solutions around professional apps for political campaigns that feed the need of the information and transparency starved billions.
We are the political app development agency who knows the right political app features that help you reap all the benefits a Political App Building ecosystem can offer, inside out.
Volunteer engagement
Our volunteer management and engagement apps ensure that your political party is shown in the best light.
Engagement
Our Political App Design gives you a platform that allows you to be in constant touch with the constituents, no matter what corner of the world they belong to.
Transparency
We help you show the real values of your party to the constituents in the medium that they understand.
Reputation management
Our apps can help you succeed in the competitive political landscape, unscathed by helping you sway the constituents' opinions in real-time.
Syoft powered features
Make you a vote magnet
We develop political app development solutions with features that result in trust-inducing mobile apps.
Real-time updates
The dynamic content updation part of our political app development services gives you the facility to constantly update the constituents of everything new happening in your political party, in real-time.
Volunteer management
We help you bring all the volunteers working towards the common goal of making your party win the elections, in one place. We add features like gamification and rewards system in your app to ensure complete volunteer engagement within the app.
Donations and sponsorship management
With the help of certified and encrypted payment modules, we ensure that the donors and sponsors feel no difficulty and inhibitions in sending money in your account to extend support to your party.
Live feed
We add the facility of live feeds in your political mobile app to help you showcase your journey, events, and achievements to your constituents as they happen, without a moment's delay.
Social connection
Our political app development services have social media connection at the center of the system. Designed at the back of the understanding that the future of the success of all political campaigns lies in the social media engagement levels, our social connection helps you take the utmost benefit of your political apps.
Content management
We help political parties develop visual and text content that brings them much closer to the millennial constituents around the nation.
Testimonial
What customers say about us
Every business needs appreciation and we're lucky to be blessed with a team that carries the same spirit as the Top management. Here are a few of the testimonials we received from our diverse clientele. We view them as energy boosters and drive us to outperform.
Syoft has made the seamless transition possible

Nowadays, an organization must be ready to work from anywhere, securely and without limitation. Syoft has made this possible for our organization and employees. We had a seamless transistion all along. Thank you Team Syoft.
Team is a Pro at Design and Development aspects!

Team Syoft has provided excellent support since our website creation and continued to assist with the design and development of our website as its functionality grew. We are confident that the appearance and user-friendliness of our company's website have helped us establish credibility among our clients and customers as well as expand our reach.
Service delivery is top-notch!

Syoft has excellent technology professionals who take time to understand your precise business needs, and offer quality advice along and also deliver top notch Apps that can compete with any other global app. On a scale of 10, I give Syoft, a 10.
Best place for SAAS Company!

Syoft team completes the journey of taking an idea from concept to development. They were always ready to help us with new methods and were willing to try novel approaches, workshops and exercises. We were definitely impressed by the intellectual rigor that goes behind their mind set and organizational workflow.
Delightful experience with best tech team

Well, working with Syoft on our app was delightful. From the first meeting to the launch of the app, the development team was very forthcoming and active. Team Syoft knows its craft and are experts at iPhone and Android app development. We started with an iPhone app, and now we have built apps on Android, iPad, Tablet, Kindle and the Web with Syoft.
Estimations & planning for business decisions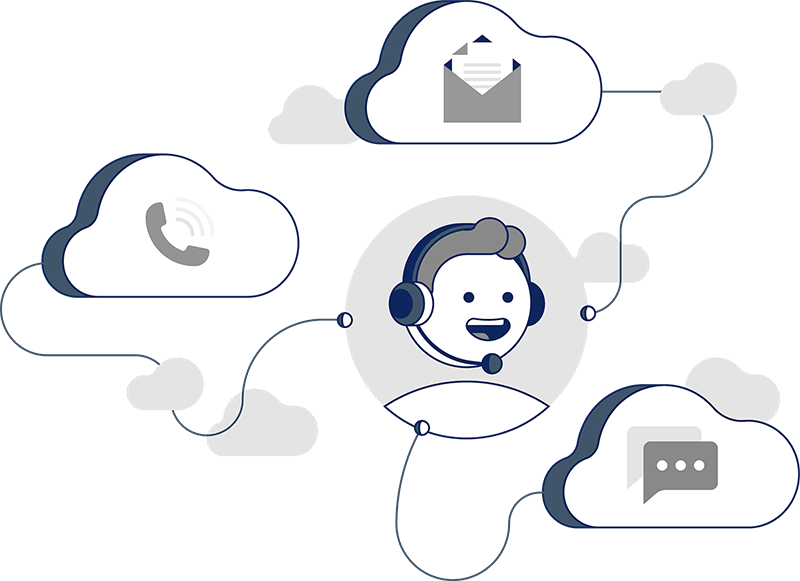 Frequently asked questions
The answer to this question is more complicated than to be described in a word. Not just political apps, but the cost of mobile app development, in general, depends on many factors.
Those factors are:
What category your app belongs to ( Political app)
How complex you want your app to be- Simple, Mid-level, Complex
The platform you choose- Android, iOS, Windows, etc
Whether you go for Cross-platform, Native, or hybrid apps
Amount of hours spent in the mobile app development process
Number of developers in the team
The location where the app development company is based.
There are numerous benefits which politics gain from political apps. Some of them are:
Help create awareness
Assists in raising funds for political management campaigns
Helps in spreading the word
Aims in sharing and building management
Features are the elements that enable functionalities in mobile apps, be it political, Social media, or travel. So, here are the important features that Political apps should have:
Login function
User-friendly UI
Provide search option
Enable GPS functionality
Allow user to give ratings
Add category tag
Enable sharing of videos, photos, and more
Feedback tab must be added
Use Push notifications
Add bookmarks and more
Political app development is gaining momentum by the day. Here are some of the top examples:
The White House App
iCitizen App
Congress+ App