Enhance Your Business Proficiency
Using High-end IoT App Development Services
From Healthcare to Retail, Real Estate, and Enterprises, our IoT solutions help build smart solutions for smarter brands.
Transforming Businesses
Through Smart and Connected IoT Solutions
Our IoT development team understands the connectivity ecosystem. We know how crucial it is to maintain a high level of scalability, speed, and security - the features that we incorporate throughout our IoT application development services.
IoT
consultancy
We ensure that you get professional and sound advice on exploring the potential of the IoT ecosystem through our experienced IoT app consultants.
IoT
app development
We bring the best cutting-edge technologies and techniques on board to provide you with mobile IoT app solutions that suit your business needs.
IoT-Wearable connectivity development
We are the Internet of Things development company delivering higher connectivity solutions by bringing IoT and Wearable app development services closer.
IoT
testing and maintenance
We employ the best quality assurance tools to provide you with bug-free IoT application development services. We also offer high-end support and maintenance services to foster a seamless experience.
Why Choose Syoft for
IoT Software Development Services?
We help businesses kick start their journey in IoT environment.
We, at Syoft, have proven ourselves to be the leading IoT application development company. Our team of IoT app developers hand hold companies as they get familiar with the Internet of Things technology and embrace it effectively in their business models.
We focus on bridging the gap between the real and digital world and provide our clients with the most innovative and usable IoT environment. We provide Internet of Things (IoT) solutions that streamline their internal as well as external processes and get more profits.
Our IoT app design and development experts have worked on various IoT projects and have successfully mitigated all the challenges associated with introducing end-to-end digital solutions to the business world. With the knowledge and experience gained, our IoT app developers ensure that you get nothing less than the best, functional and innovative IoT solution, one that helps you to reach a wider market quickly and attain your desired goals, while maintaining our position as the top IoT development company.
Our IoT Application Development Services
Serve Every Industry
Over the years, our IoT app builders have contributed to scale up the efficiency and productivity of businesses belonging to different industries.
Smart Homes & Buildings
Automobile & Transportation
Testimonial
What customers say about us
Every business needs appreciation and we're lucky to be blessed with a team that carries the same spirit as the Top management. Here are a few of the testimonials we received from our diverse clientele. We view them as energy boosters and drive us to outperform.
Syoft has made the seamless transition possible

Nowadays, an organization must be ready to work from anywhere, securely and without limitation. Syoft has made this possible for our organization and employees. We had a seamless transistion all along. Thank you Team Syoft.
Team is a Pro at Design and Development aspects!

Team Syoft has provided excellent support since our website creation and continued to assist with the design and development of our website as its functionality grew. We are confident that the appearance and user-friendliness of our company's website have helped us establish credibility among our clients and customers as well as expand our reach.
Service delivery is top-notch!

Syoft has excellent technology professionals who take time to understand your precise business needs, and offer quality advice along and also deliver top notch Apps that can compete with any other global app. On a scale of 10, I give Syoft, a 10.
Best place for SAAS Company!

Syoft team completes the journey of taking an idea from concept to development. They were always ready to help us with new methods and were willing to try novel approaches, workshops and exercises. We were definitely impressed by the intellectual rigor that goes behind their mind set and organizational workflow.
Delightful experience with best tech team

Well, working with Syoft on our app was delightful. From the first meeting to the launch of the app, the development team was very forthcoming and active. Team Syoft knows its craft and are experts at iPhone and Android app development. We started with an iPhone app, and now we have built apps on Android, iPad, Tablet, Kindle and the Web with Syoft.
Estimations & planning for business decisions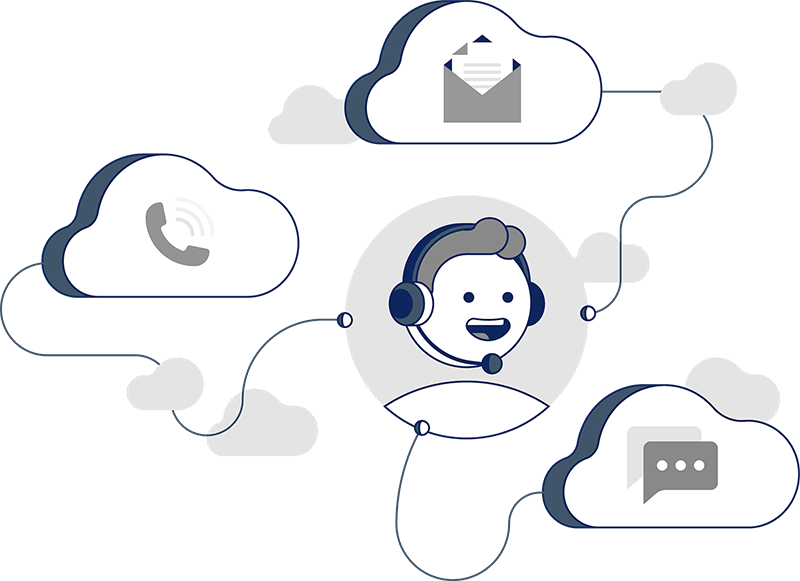 Frequently asked questions
The IoT app development industry is an ever expansive one, especially when it comes to technological advancement. With every passing day, newer use cases and technology combinations are being introduced in the IoT ecosystem, something that can be extremely time and cost consuming for an in-house development team to handle. By outsourcing, you can get direct access to a team that specializes in the next-gen technologies and take your IoT solution to the next level.
It is impossible to give a definitive answer to this question. The cost of IoT development would vary from one use to another and according to the feature set and technology stack used. If you wish to get an estimate on your IoT application idea, get in touch with our business developers at: sales@Syoft.com
There are a number of reasons why businesses have been choosing Syoftas a trusted name in the IoT software development domain. The reasons usually vary from our in-house expertise in multiple technologies, experience in working with different industry verticals, and use cases.
The first step that we would advise would be to finalize a use case which you wish to work on and list down the requirements - technical and business - that it would require. Then, go around with the creation of an MVP instead of a full-fledged application. This way, you will be able to follow a fail-fast approach in your business
Yes, we have a three months post-launch maintenance plan that we work on to ensure that our clients have a robust solution that is being loved by their end users. To know more about what all our post-launch maintenance plan covers, contact us at: sales@Syoft.com