Finance
Custom Fintech Solutions for Digital Transformation of Businesses in Finance Domain. We transform the way financial transactions are carried out by leveraging on latest technologies and bringing world class financial solutions.
Our Financial Application
Development Solutions
Investment
With competent knowledge of investment domain, our developers build solutions that adds great value to users and businesses providing them of information on Investments, Holdings, ROI, Insights, etc. for further analysis.
Digital KYC Platforms
Using OCR and Artificial Intelligence, customer KYC verification and validation is processed to comply with the regulatory authority and law of the land.
Fraud Detection and Prevention
With advanced logical systems in place, frauds can be detected, and the data can be leveraged to prevent further frauds in the future.
Assets/Wealth Management
We provide a sophisticated solutions for asset and wealth management adding great value to the users and businesses with the ability to track, manage and analyze wealth fostering value creation.
Digital Wallets
Digital wallets have disrupted how people store and transact digitally. We enable business to incorporate digital wallets to facilitate the user for digital wallets along with multiple payment integrations.
Insurance
We build multi-purpose application for insurance companies to provide an exquisite experience to the user and differentiate among traditional insurance companies.
Accounting
Every business needs to have a robust and transparent accounting software while industry standard security and this is exactly what's Syoft is good at, building accounting applications to carryout day-to-day financial activities within a business.
POS
We build omni-channel POS application for retails stores to accept payments from their customers
Charting Our
FinTech Development Services Growth by the Numbers
Security - 100%
breach-free digital products
Exposure - 12+
companies with products used by 5 million+ users
Expertise - 35+
dedicated digital fintech experts
We Build FinTech Apps That Help Your
Business Come Out Strongly through All Challenges
Regulation's Compliances
Your fintech product must adhere to all the stringent governmental and financial regulations. Ensuring that you are following the rules would require you to be transparent and strict about how you use users' data in your application. We can help you keep your data secure and regulations compliant.
View Details
Geographical Border's Driven Limitation
The fintech world is divided according to several sub-regions operating within their own set of regulations and practices. This event, in turn, has been keeping the sector closed in terms of open banking. We can help you open the borders and assist you making the fintech industry as it's supposed to be - borderless.
View Details
Creation of Trust Through End-to-end Security
Making people give out their bank information on a digital platform is always a challenge. Your application - through its user interface and experience design - must instill a sense of confidence in people. We are an expert in achieving this essence of trust in a digital finance system.
View Details
Advanced Features
Our Fintech Software Development Services Carry a Strong Fraud Prevention Mechanism
We follow a stringent security first approach that is designed and devised for real-time fraud detection and prevention. Our team of Fintech experts create architectures to protect your users data, transactions, and network information from DDoS and other attacks by implementing security layers on the application, database, and server coverage.
We Build Custom FinTech Application Development
Solutions that Follow All Industry Compliances
At Syoft, we are 100% committed to introducing industry compliances into our finance software development services to deliver high-end results.
OFAC

FinCEN

SEC

FINTRAC

FCA

AUSTRAC

FTC

CFPB

PSD2
Our FinTech Solutions Ensure Integration
That Make Money Accessible, Fast & Secure
At Syoft, we invigorate our Fintech software development services with the next-gen innovative feature-sets that are devised to take your app wherever money goes.
Multiple account management
Multiple authentication system
Cross-platform functionality
Calculators for loan and tax
Payment gateway integration
Robust, scalable, and secure
Using our Expertise to Deliver
Secure Custom & White Label Finance Software Development Solutions
We are the finance app development company that guides you through every twist and turn of the industry. We assist you in digitally transforming your Fintech idea - both custom & white label. We help you formulate the vision of an open Fintech ecosystem - one that serves your customers in a timely and convenient manner. We also utilize our marketing research prowess and microservices architecture to build highly-available white label solutions that focus on secure development, industry regulations, and compliances.
Your fintech product deserves to stand out
Our approach can help you
Our app development approach starts with the creation of a blueprint. In a time span of two weeks, we deliver a completely mapped-out plan for your application build.
1
All inclusive mobile application strategy.
2
UX design prototypes and wireframes.
3
Complete solution roadmap and milestone plan.
Testimonial
What customers say about us
Every business needs appreciation and we're lucky to be blessed with a team that carries the same spirit as the Top management. Here are a few of the testimonials we received from our diverse clientele. We view them as energy boosters and drive us to outperform.
Syoft has made the seamless transition possible

Nowadays, an organization must be ready to work from anywhere, securely and without limitation. Syoft has made this possible for our organization and employees. We had a seamless transistion all along. Thank you Team Syoft.
Team is a Pro at Design and Development aspects!

Team Syoft has provided excellent support since our website creation and continued to assist with the design and development of our website as its functionality grew. We are confident that the appearance and user-friendliness of our company's website have helped us establish credibility among our clients and customers as well as expand our reach.
Service delivery is top-notch!

Syoft has excellent technology professionals who take time to understand your precise business needs, and offer quality advice along and also deliver top notch Apps that can compete with any other global app. On a scale of 10, I give Syoft, a 10.
Best place for SAAS Company!

Syoft team completes the journey of taking an idea from concept to development. They were always ready to help us with new methods and were willing to try novel approaches, workshops and exercises. We were definitely impressed by the intellectual rigor that goes behind their mind set and organizational workflow.
Delightful experience with best tech team

Well, working with Syoft on our app was delightful. From the first meeting to the launch of the app, the development team was very forthcoming and active. Team Syoft knows its craft and are experts at iPhone and Android app development. We started with an iPhone app, and now we have built apps on Android, iPad, Tablet, Kindle and the Web with Syoft.
Estimations & planning for business decisions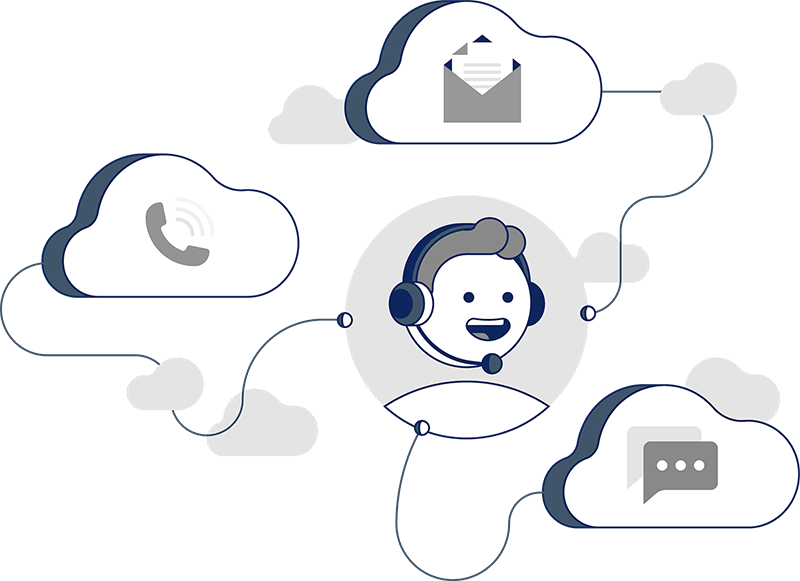 Frequently asked questions
The Fintech domain has crossed an immeasurable distance to become the most innovative and valued domain of the economy. The future that we can envision in the Fintech sector, specifically from the respect of Fintech applications development is that it will combine with disruptive technologies like Blockchain, AI, etc. to offer an elevated experience to the end users.
The ideal way to get started with Fintech application development is to get clarity in terms of the idea you will be working on. Next, identify if the solution of the issue tha you have identified can be solved through mobility.
If it can, get in touch with fintech software development services providers that have extensive experience with the whole ideation and development process of the application.
The primal thing that the Fintech apps need to work on is security. The more secure their apps, the more willingly people will use the application. The next thing that they will have to work on is working in close collaboration with the banking institutions. Doing this, will make users a lot more comfortable in placing their trust in the application.
There are a few best languages among many that are used to build Fintech apps-
Python
Java
C++
C#
C
Ruby
Here at Syoft, we use the most trending, advanced and best language for developing Fintech based applications.
Yes, a FinTech startup should choose the best app development agency like us to develop their app. Being a startup there are so many things one needs to focus on. The focus one moment might be on the product's vision and the other moment it might shift and get lost in sales, marketing planning and ways to provide the best customer service.
The cost to make an app for banking or other financial services depends majorly on the expectations of the targeted user base, the set of features and technologies you consider, the size of hired finance app development team, the hourly cost rate, location of trusted app partner, and more. So, it is advisable to consider all such factors to get a cost estimation.