Chatbot Development
We deliver high-end, quality-rich chatbot development services to brands and businesses, regardless of the industry.
Simulate conversation. Simplify interaction.
Chatbots have become the need of the hour. They filter leads and drive qualified ones to provide conversions.
Bots are user-friendly software that allow automated interactions between people in real time. Instead of making an entire app, developers make a bot for any popular platform such as Facebook or Telegram, to interact, engross and even transact with your users. Bots have become an enticing platform, attracting considerable amount of attention. Today every business owner wants to have their business's Facebook page or a account, and by making a bot on one of these platforms you can help your business in a lot of ways.
User-centric mobile UI designs with features
Chatbots are revolutionizing customer experience. Our mobility experts leverage their deep understanding and expertise into the bot development process.
Helps in establishing a direct and personal interaction between your brand and your customers.
One of the key benefits of having a Single bot is – it allows easy interaction with Android, iOS and Web users.
Easily Discoverable.
Provides 24×7 real-time interactions irrespective of the location and time-zone of customers.
Bots can help slender Live Chat and other CRM teams.
Various B2B business apps face retention challenges. But making a bot has been proven useful.
An amazing marketing tool.
Bots can display images, links and CTA buttons, thus providing a rich user experience.
Prolific user interface integrity.
Bots are a form of Artificial Intelligence. The sooner a business moves with AI, the better it will be.
Chatbot development
Your chatbot doesn't have to be limited to just chatting with the customers. They can promote user engagement, data collection, promote sales and boost revenue; all this while simply conversing with the customer. Other benefits include:
24/7 Customer Support
Instant & consistent response
Auto filtration of leads
Handle mundane queries efficiently
Elevated personalized experience
Rule-based Chatbot
The simplest of bots can interact with your customers and keep them engaged while all the agents are busy handling other customers. It could be limited to basic troubleshooting or it can extend upto sales, feedback and even scheduling a meeting for a later time.
Voicebot
Upscale your business interaction by deploying an Alexa skill bot or an independent app on Google Play store. You can connect your bots to home automation, business process streamlining and what not.
Multilingual Chatbot
Customers from various geographic locations around the world? Conversing with them should not be a barrier. Come to us for the best translator bots that help your agents remain comfortable and confident with customers across the globe.
Social Media Chatbot
Facebook's fbchat JavaScript library has revolutionized customer interactions. A single window approach to messenger, Instagram and Whatsapp is amazing. Not to forget others like Microsoft offering third-party services to our rescue.
Custom Bots
Tired of the template-based chatbots and want to create one of your own from scratch? Search nowhere else. We will deploy customized bots that will listen and learn with time to improve and deliver better results in the long run.
Industries Chatbots Serve
Banking
Healthcare
Customer Support
Retail
Logistics
Legal
Hospitality
Chatbot development services
Bestowed with dexterous industry experts, we have worked on a plethora of automated features across hundreds of apps.
Telegram BOT Development
Slack BOT Development
Testimonial
What customers say about us
Every business needs appreciation and we're lucky to be blessed with a team that carries the same spirit as the Top management. Here are a few of the testimonials we received from our diverse clientele. We view them as energy boosters and drive us to outperform.
Syoft has made the seamless transition possible

Nowadays, an organization must be ready to work from anywhere, securely and without limitation. Syoft has made this possible for our organization and employees. We had a seamless transistion all along. Thank you Team Syoft.
Team is a Pro at Design and Development aspects!

Team Syoft has provided excellent support since our website creation and continued to assist with the design and development of our website as its functionality grew. We are confident that the appearance and user-friendliness of our company's website have helped us establish credibility among our clients and customers as well as expand our reach.
Service delivery is top-notch!

Syoft has excellent technology professionals who take time to understand your precise business needs, and offer quality advice along and also deliver top notch Apps that can compete with any other global app. On a scale of 10, I give Syoft, a 10.
Best place for SAAS Company!

Syoft team completes the journey of taking an idea from concept to development. They were always ready to help us with new methods and were willing to try novel approaches, workshops and exercises. We were definitely impressed by the intellectual rigor that goes behind their mind set and organizational workflow.
Delightful experience with best tech team

Well, working with Syoft on our app was delightful. From the first meeting to the launch of the app, the development team was very forthcoming and active. Team Syoft knows its craft and are experts at iPhone and Android app development. We started with an iPhone app, and now we have built apps on Android, iPad, Tablet, Kindle and the Web with Syoft.
Estimations & planning for business decisions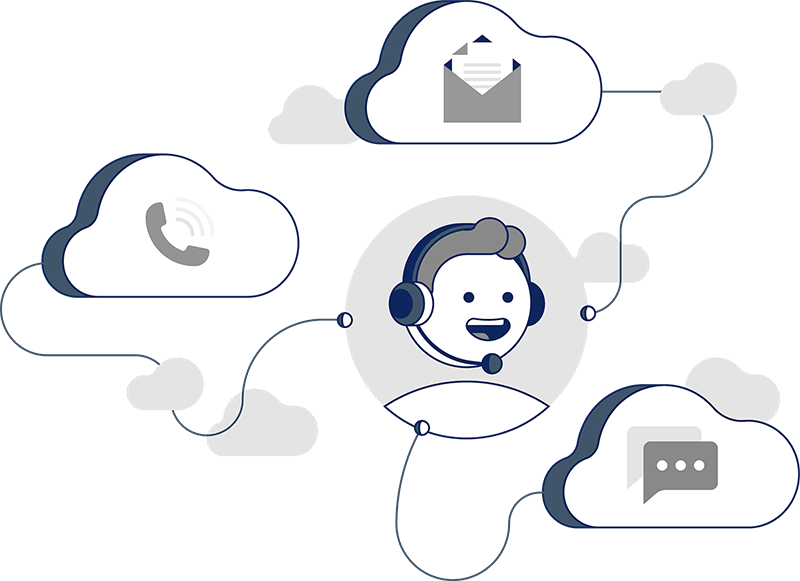 Frequently asked questions
Chatbot is an AI-enabled software that performs automatic tasks. They are designed primarily to stimulate real-time communication between a brand and its customers.
It works using Artificial Intelligence algorithms and Natural Language Processing (NLP) techniques to easily gather and interpret human conversations and perform an action accordingly. To understand the mechanism of Chatbots better, contact the Bot development experts today.
Chatbots are used for different purposes, such as:-
Provide 24x7 customer support
Acquiring attention of a wider audience in real-time
Scheduling meetings, arranging data, and perform automatic tasks
Create conversational forms using the user data
Analyze and separate potential leads from others
There is no fixed value to the time required for making a chatbot. So, it is better to consult with experts to know the timeline to build a chatbot as per your business needs.
Chatbot development cost, just like the cost to make an app, depends on various factors including its type and the targeted industry. So, it is profitable to consult your chatbot development needs with an expert to get cost estimate.